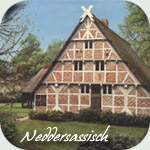 This page is in Northern Low Saxon of Germany.


---
Willkamen bi Lowlands-L!
Lowlands-L is 'n weltwiede automaatsche elektroonsche List fœr de Lüüd', de an de Spraken un Kultuurn vun 't depe Land bi de Noord- un Oostseeküst (hier achter "Leegland") Vermaak hefft. Lowlands-L wardt vun'n Listserv bi LINGUIST stüürt. De Verwalter is Reinhard (Ron) Hahn.
Dat Mitmaken bi Lowlands-L köstt niks.
In d'n Middelpunkt vun Lowlands-L staht de germaanschen Spraken un jüm ehr kulturellen Miljœs, de in't Leegland upkamen un bleven sünd (Nedderlandsch, Seelandsch, Freessch, Neddersassisch [Nedderdüütsch, Platdüütsch], Limborgsch), as ook de, de vun düsse Spraken or vun jüm ehr Voerfahren afstammen doot un annerweegs bruukt wardt (Afrikaans, Uutwannerer-Spraken un mengeleerde Spraken, de vun leeglandsche Spraken afledden sünd, un ook Ingelsch un Schottsch [Scots]*). Binnen düssen Themenkring dörf een ook annere Spraken un jüm ehr kulturellen Miljœs bespräken.
Düütsch, Luxemborgsch, Jiddisch, Skandinaawsch, Gootsch un annere Spraken wardt ook faken œver diskereerd – un dat is ook verlööft – besünners mit Belang to Woordafkumst un Historie. Vun besünner Belang sünd de düütschen Dialekten vun Noorddüütschland, up de dat Neddersassische (Nedderdüütsche) 'n Inwarken harr, ook de skandinaawschen Spraken, de 'n Barg neddersassisch Spraakgood upnahmen harrn.
* "Schottsch" hett niks mit Gäälsch ('n keltsche Spraak) to doon. Dat is 'n egenstännige germaansche Spraak, de duun mit dat Ingelsche verwandt is.
De Tääls vun Lowlands-L in de Hööftsaak
weltwied dat Verstännigen un Tohoopwarken mang de Lüüd' verlichtern, de an leeglandsche Spraken, Kultuurn un lieke Saken Vermaak hebben doot

dat Ünnersöken un Tolehren vun leeglandsche Spraken un Kultuurn foorthelpen un verlichtern

sik fœr dat Bruken vun spraakwätenschuplich un kulturell leeglandsch Materiaal un dat allgemene Ünnersöken un Ünner-de-Lüüd'-bringen insetten

de Lüüd' ünnerstütten, de sik afrieten doot leeglandsche Spraken or Spraakformen, de in Gefahr sünd, bitostahn, to starken un wiedertohelpen

sik mit leeglandsche Minnerheitsspraken un -kultuurn bemengen, ook mit de, de offietschell nich gellen doot

as 'n Forum denen to 't Uutlüüstern vun gemeensame un ünnerscheedliche Egenaarden mang leeglandsche Spraken un Kultuurn

Schangsen beden, de gägensiedige Verständlichkeit mang de leeglandschen Spraken bi 't väälsprakige Verstännigen to geneten

spraakwätenschupliche, kulturelle un persöönliche Kountakten mang de Lüüd' starken, de leeglandsche Spraken bruken doot, de vun sükse Lüüd' afstammen doot, or de mit jüm befründt sünd
Woans een sik bi Lowlands-L schicken schull
All de Bidrääg' mœtt hœflich un fründlich schräven sien.

Wat nich vœr de Ogen vun all de Liddmaten bestimmt is, dat schull privaat besnackt warrn, nich up de List, 'neem Hüün un Perdüün dat to läsen kriggt.

Abbonnenten kœnt driest Publikatschonen, Software, Tagungen, Programmen or Stellen künnig maken, man dat kommerzielle Warven wardt nich tolaten.

Wat 'n bi 't Ümfragen mang de Lowlands-L-Abbonnenten to wäten kriggt, dat schull 'n achterran vœr all de Lowlands-L-Abbonnenten tohoopfaten, un de Hülp, de 'n krägen hett, de schull 'n ook künnig maken.

Bi de Kœr vun Spraken gifft dat bi Lowlands-L keen Rägeln, avers düsse Spraken schull 'n den Vœrtog gäven: Afrikaans, Nedderlandsch, Seelandsch, Freessch (alle Aarden), Neddersassisch, Limborgsch, Ingelsch un Schottsch.

Disclaimer (in English)
Abbonneern? Klick hier!
---
Translator: Reinhard F. Hahn