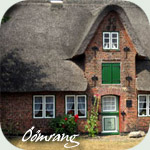 This page is in Amrum North Frisian.


---
Welkimen bi Lowlands-L!
Lowlands-L as en automatisiaret weltwidj e-mail list för soken, diar jo för a spriaken an kultüüren faan a "liach lunen" (diaram "Lowlands") trinjam a Nuurd- an Uastsia intresiare. Lowlands-L werket mä Listserv bi LINGUIST, an di bedriiwer as Reinhard (Ron) F. Hahn.
Diar kem nian koosten för't iinskriiwen.
Lowlands-L befaadet ham fööraal mä jodiar spriaken an kultüüren, diar uun a liach lunen woksen san an bestun (holunsk, sialunsk, flaamsk, fresk, platsjiisk an limburgsk), man uk mä jodiaren, wat heerüüb turag gung an huarööders snaaket wurd, sok üs ingelsk an skotsk,* afrikaans, ütjwaanerde liachlunske spriaken, uk pidgin- an kreol-spriaken. Ööder spriaken an kultüüren san bluas diarbi, soloong's heer wat mä tu dun haa.
* Mä "skotsk" as ei Skotluns kelt spriak mend, man det germaans spriak faan a Lowlands uun Skotlun, nai tu ingelsk.
Wat wal Lowlands-L?
sok lidj üüb a hialer welt tuupbring, diar jo för a liach lun spriaken an kultüüren intresiare;

bi weetenskap an onerracht faan liach lun spriaken an kultüüren halep;

det weden auer liach lun spriaken an kultüüren iin uun a weetenskap an a bleeden bring;

letj liach lun spriaken diarbi halep, dat's bewaaret an laben häälen wurd an waaks kön;

üüb manertaalspriaken an -kultüüren faan a liach lunen henwise, uk üüb soken, diar aran ei gudkäänd san;

en steed skaafe, huar likedenanghaiden an ferskeeler mad a liach lun spriaken an kultüüren onersoocht wurd kön;

en geleegenhaid du, am det ferstunen mad a enkelt liach lun spriaken tu ferbeedrin;

liach lun spreegers, hör efterkemen an frinjer auer hör spriak, kultüür an frinjskaft naier tuupbring.
Wat skel Dü beseenk?
Arke bidrach skal höfelk an frinjelk wees;

Priwoot snaak skul priwoot widjerden wurd;

Arken mei nooch auer nei buken, software, konferensen, projekten of baantjin beracht, man rekloome as ei tuläät;

Hoker auer Lowlands-L holpen wurden as, skul a oonswaaren tuupfaade an bekäänd maage;

Uun Lowlands-L koon arke spriak brükt wurd, man mögels skul det afrikaans, holunsk, sialunsk, flaamsk, fresk (arke slach), platsjiisk, limburgsk, ingelsk of skotsk wees;

Regeln und Richtlinien (auf Deutsch)

Disclaimer (in English)
Iinskriiwen? Klik hier!
---
Translator: Jens Jessen