Please come in and rummage!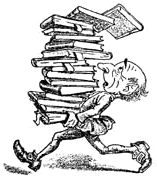 Over the years, we here at Lowlands-L have discovered and used numerous books and other publications that are useful to anyone wanting to study any Lowlands language, culture and history or to learn about the geographical regions or the entire linguistic and cultural complex with which we deal here.
There are so many relevant resources out there that we can't possibly list them all here. So please look at these lists as barely basic ones.
No publication is perfect. While we can not vouch for the accuracy of those listed here, we believe that a combination of at least two or three of them ought to serve the learner and researcher pretty well.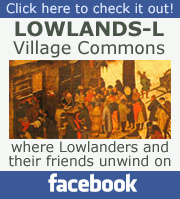 Please click on the links in the left-hand panel or go to the table of contents to access the resource lists. If you find anything that you consider purchasing or at least find out more about, we would be pleased if you clicked on the enclosed links to our sponsors. Or you could go straight to our Lowlands-specialized shops in six countries. This would support this continuing effort of bringing you free information.
Please let us know if you recommend relevant publications not listed here so far.
Remember: lifelong rummaging and learning is where it's at.
Have fun while you're at it!
Reinhard ("Ron") F. Hahn
Co-Founder & Chief Editor, Lowlands-L