Tomas O' Carthaigh
[To Tomas O' Carthaigh's index]
---
No Parachutes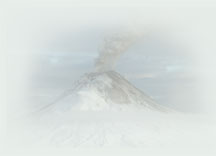 A Story by Tomas O' Carthaigh
© 2007 Tomas O' Carthaigh
A great big bang beneath us
And smoke is all we see
And bright red spashes and rivers of lava
And rocks flying up at me.
And the plane is violently juddering
And the air hostess reminds us to hold onto our seat
And though we're going to crash on land
We got a life vest beneath
It says it all about aircraft
Youth never fly if you considered the truth
Everyone has got a lifejacket...
And no-one a parachute!!!
So hello there, Alaskan Vulcano
Maybe in a time to come
A future people will find our plane in the lava
And teach their kids of where we were from.
They were a great civilisation
They spoke in the English tongue
They were allowed to murder their babies
But could not smack to discipline their young.
They wanted to outlaw tobacco
For cancer it would give
And that caosts money to treat,
Sorry, they wanted us all to live
But they were very social
And liberalised a little bit
And they wanted to deciminilize cannabis
Even though you normally smoke it.
Everyman thought himself civilised
Even though he was but a well spoken brute
And you flew in planes high in the sky
And no one had a parachute!!!
---
Background to the Piece
There is a volcano under a flightpath, and instead of redirecting the planes as a precaution, they are talking services may be disrupted. That's right, if that blows and there're planes nearby, they're going down.
Ever wonder why planes have lifejackets when flying over landmasses, and no parachutes? Its a fucked up world we live in!!!
---