Arend Victorie
---
A poem in Drenthe Low Saxon about Tanfana, the goddess of the fen, to whom in Old Germanic times sacrifices used to be made:
Tanfana in Drenthe
De Germaanse godin Tanfana, daor wörden vrogger bij de riegelmaot offers an-ebracht veur een vruchtbaore oogst, jacht of huwelijk. Drenthe was in vroggerdagen riek bedield mit vène. En in dat vène brachten de verschillende volksstammen dan ok hèur offers. Vake waren dat hoorns van het deur de plaotselijke stammen efokte rund. Mar ok sieraden en aardewark.
Ja zölfs mèensen wörden mangs offerd umme Tanfana gunsig te stemmen…
Net buten Hoogeveine vien ie nog zo'n oerven en ik bin daor ies een poosie gaon zitten meimern aover Tanfana. Mar zij leut mij niet in heur domein…..
Tanfana
Tanfana, weerde mij.
Leut mij niet binnen in heur domein,
"'t Moor is niet veur starvelingen." fluusterde zij.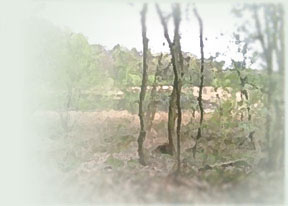 "Zölfs veur de dichter,
die mij in zien riemsels
gunstig wul stemmen,
is de poort esleuten."
Tanfana weerde mij.
Diepe onder 't somp,
sluumert angst...
Tar Vana! Tar Vana!...
Schalde ooit een stemme...
Diepe onder 't somp,
sluumert 't verlèden...
---