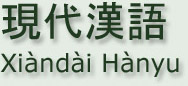 Modern Standard Chinese
---
Listen to this translation narrated with native Mandarin pronunciation:
Listen to this translation narrated with native Cantonese pronunciation:
Translation and Transliteration: Reinhard F. Hahn (License)
Location: Seattle, USA
Narration: Mandarin pronunciation: Huáng Yīng (

), Seattle, USA, formerly Chéngdū & Guǎngzhōu, China; Cantonese pronunciation: Kevin Tang (Dahng Cheuk Yìhn

), Burford, Oxfordshire, England, Hong Kong, China
Language information: [Click]

---

[Simplified Script]
[Traditional Script]
[Zhuyin Fuhao]

[Roman script] [Pinyin] [Numbered] [Tone Marks]
[Modern Chinese Version 2]
[Classical Chinese]
---
Jiao1-liao2 de wo1 zai4 che1-ku4 li2. You3 yi1 tian1, gong1-jiao1-liao2 he2 mu3-jiao1-liao2 dou1 fei1 chu1 qu4 zhao3 shi2-wu4 gei3 hai2-zi-men chi1, ba3 xiao3 jiao1-liao2-men zi4-ji3 liu2 zai4 wo1 li3.
Guo1-le yi2 huir4, fu3-qin1 hui2 jia1 lai2-le.
Ta1 shuo1: "Ni3-men zen3-me la? Hai2-zi-men, shei2 shang1-hai4 ni3-men la1? Ni3-men zen4-me xia4 cheng2 zhei4-yang!"
Hai2-zi-men shuo1: "Ai4-ya1, ba4-ba! Gang1-cai2 lai2-le yi2ge da4 guai4-wu. Yang4-zi hen3 xiong1-meng3 he2 ke3-pa4! Ta1 yong4 da4 yan3-jing1 deng4-zhe wo3-men de wo1 bei3 wo3-men xia4-huai4-le!"
Fu3-qin1 shuo1: "O1! Ta1 dao4 nar3 qu4-le?"
Hai2-zi-men shuo1: "Yo1, zhao1 nei4-ge fang1-xiang4 qu4-le."
Gong1-jiao1-liao2 shuo1: "Ha4! Wo3 yao4 qu4 zhui1-gan3 ta1. Hao3 la, bie2 dan3 xin1 le, hai2-zi-men! Wo3 yi2-ding4 hui4 zhua1-zhu4 ta1."
Yu2-shi4 gong1-jiao1-liao2 jiu4 qu4 zhui1-gan3 zhei3-ge "da4 guai4-wu4".
Ta1 fei1-le yi2 hui4 le, kan4-jian4 yi4-zhi3 shi1-zi zai4 lu4 shang4 zou3.
Ke3-shi4 jiao1-liao2 bu2 pa4. Ta1 luo4 zai4 shi1-zi de bei4 shang4 kai1-shi3 tong4-ma4. Ta1 shuo1: "Ni3 wei4 shen2-me dao4 wo3 de jia1 lai2 xia4-huai4 wo3 de xiao3 hai2-zi?"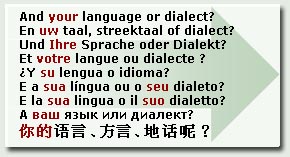 Shi1-zi bu4 li3 ta1 ji4-xu4 zou3.

Xiao3 yong3-shi4 yin1-ci3 geng4 xiong1-meng3 de ma4, shuo1: "Wo3 gao4-su ni3 ya1 … ni3 mei2 you3 quan2-li4 dao4 wo3 de jia1 lai2. Bing4-qie3, ni3 ru2-guo3 zai4 lai2 … Ng3 … Sui1-ran2 wo3 bu4 xiang3 zhei4-yang4 zuo4 …" Ta1 ju3-qi3 yi4-tiao2 tui3 shuo1: "Wo3 hui4 yi4 tui3 ta4 po4 ni3 de bei4!"

Ran2-hou4 gong1-jiao1-liao2 jiu4 fei1 hui2 wo1 qu4-le. Ta1 shuo1: "Hai2-zi-men, wo3 yi-3jing1 gei3 nei4-ge dong1-xi1 yi2-ge jiao4-xun4 le. Ta1 bu2 hui4 zai4 lai2-la!"