ONE LOW SAXON (LOW GERMAN) STORY WITH LOTS OF TRANSLATIONS!
---
18 Years of Lowlands-L!
A celebration of Lowlands languages and cultures
with party guests from near and far
We've been celebrating another birthday!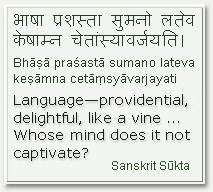 Created in celebration of our 10th anniversary in May 2005, this presentation proved to be surprisingly popular. Everyday it is visited by more people all over the world. We are very happy about this and hope that it helps at least a little bit in increasing awareness and appreciation of the miracle that is language, also of its great diversity and all the intricate connections between the many language varieties, their users and the associated cultures. It has been a pleasure to share some of our interests and some of the fruits of our labor of love. Many thanks to all who have been helping to put this together so far!
This is a work in progress. A lot has been changed and added since May 2005, and the presentation keeps evolving. So please come back now and then and find out what's new! We'd be delighted if you helped us by contributing translations and sound recordings or by asking relatives, friends, neighbors and coworkers to do so. Please click here to find out more about the project and here what you can do.


... and you are invited, too!
So please step inside, take a look around, grab a party hat, meet some Lowlanders, and listen to all the weird and wonderful sounds of the Lowlands and beyond!
And while you're at it, why not be a gracious guest and write something nice into our book? You can do so either by clicking here to open the book or by clicking here to send us a message that we will add to the line-up.
Sure! Lowlands-L members are invited to leave messages, too.
We had a good and productive 16th year. The number of our members has grown. Our various projects have been progressing, though they could do with a lot more help.
In celebration of our anniversary we're bringing you a Low Saxon folktale translated into a good number of Lowlands language varieties, both in written and in spoken form.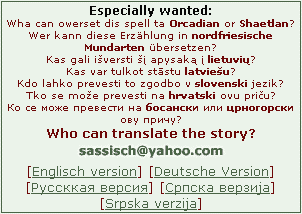 Hopefully, this will illustrate the sorts of similarities and differences we regularly discuss in our forum.
Also—in celebration of human language globally—we are bringing you translations into other languages, as party guests, so to speak.
If you are a language lover, this is an event you don't want to miss.
---
About the project: [Click]
About the languages: [Click]
Pick a language:
Please pick a language variety using the clickable map below. (The squares provide detailed maps of those regions.) You can also choose a language from the list of available languages.