German, Standard German variety ("High German")
North-German-colored
---
Listen to this translation narrated with native pronunciation:
Translation and Narration: Reinhard F. Hahn
Location: Seattle, USA; formerly Hamburg, Germany
Language information: [Click]

---
---
Der Zaunkönig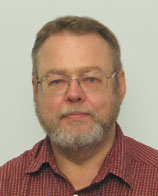 Der Zaunkönig hatte sein Nest im Wagenschuppen. Einmal sind die Eltern beide weggeflogen. Sie wollten für ihre Jungen Futter holen und haben die Kleinen ganz alleine gelassen.
Ein bisschen später kommt der Vater wieder zurück.
"Was ist denn hier los?" sagt er, "Wer hat euch denn was getan, Kinder? Ihr seid ja ganz verschüchtert!"
"Och, Pappa," sagen sie, "hier ist eben so'n großer Butzemann vorbeigekommen. Der hat so böse und furchtbar ausgesehen! Der hat mit seinen großen Augen in unser Nest reingeglotzt. Da haben wir uns so vor verjagt!"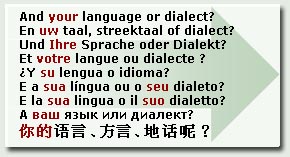 "Och, so!" sagt der Vater, "Wo ist er denn nun abgeblieben?"

"Ja," sagen sie, "der ist da langs gegangen."

"Wartet mal!" sagt der Vater, "Dem will ich nach. Beruhigt euch, Kinder! Den krieg ich schon." Und dann fliegt er ihm auch gleich nach.

Wie er um die Ecke rum kommt, da ist das der Löwe, der da langs geht.

Der Zaunkönig hat aber keine Angst. Er fliegt auf den Rücken von dem Löwen runter und fängt an ihn auszuschimpfen: "Was hast du denn bei meinem Haus zu suchen und meinen Kleinen solche Angst einzujagen?"

Der Löwe kümmert sich da aber überhaupt nicht um und geht einfach weiter.

Da regt sich der kleine Schreihals noch mehr auf und schimpft ihn noch doller aus: "Da hast du überhaupt nichts zu suchen, sag ich dir! Und wenn du mal wiederkommst," sagt er, "dann kannst du was erleben. Ich mag das ja eigentlich nicht tun," sagt er und hebt eins von seinen Beinchen hoch, "aber dann würde ich dir mit einem Tritt den Rücken brechen!"

Dann fliegt er wieder zurück zum Nest.

"So, Kinder," sagt der, "dem hab ich das abgelehrt. Der kommt nicht wieder."