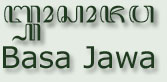 Javanese
---
Listen to this translation narrated with native pronunciation:
Translation: Eny Sri Wahyuni
Location: Semarang, Central Java (Indonesia)
Narration: Indira Genowati (Seattle, USA; Jakarta, Indonesia)
Facilitation: Lourdes Maganis (Seattle, USA; Manila, The Philippines)
Transliteration: Reinhard F. Hahn
Language information: [Click]

---

[Latin Script]
[Colonial Spelling]
[Javanese Script]
[Arabic Script]
---
Glathik
Nalika semana, ana soesoeh manoek glathik ana ing garasi tjilik. Nalika bapa-bijoeng wong toewané manoek koewi loenga amarga arep golèk pangan kanggo anak-anake, botjah-botjah koewi ditinggal nang soesoeh tanpa dikantjani.
Sawétara, bapa manoek koewi bali nang omah.
"Ana kedadéjan apa nang kené? Sapa sing milara kowé: kena apa kok kowé pada wédi?"
"Oh Bapa, ana demit sing teka ora sepira soewéné maoe. Roepané katon kedjem lan ngagetaké. Dhéweké njawang soesoeh iki karo mripaté sing gedhé-gedhé. Moelané kita pada wédi!".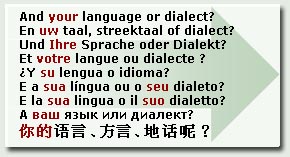 "Oh ngono?" bapa manoek takon, "Loengané nang endi?"

"Mrana, dhéwéké loenga mrana."

"Kowé padha ngenténi nang kené," kandhané bapa manoek, "akoe arep ngetoetaké dhéwéke. Adja wedi manèh, anak-anakkoe, tak tandangané". Ora sepira soewé, dhéwéké wis maboer arèp ngetoetaké "demit" koewi.

Tekan podjokan, dhéwéké ngonangi singa sing isih mlakoe-mlakoe.

Nanging glathik iki ora dadi wédi. Dhéwéké mentjlok nang gegéré singa koewi lan mentéleng nésoe.

"Kena apa kowé marani soesoehkoe lan marakaké anak-anakkoe wédi?"

Singa koewi ora nggagas lan goeé neroeské mlakoené.

Glathik koewi dadi tambah nésoe, lan ngomong lan ngomong. "Iki koewi doedoe oeroesanmoe marani soesoehkoe. Tak kandhani jo, adja mara mrana manèh oetawa ana kahanan sing ala bakalan kedadéjan njang awakmoe. Akoe ora kepengin nggawé iki," wajah dhéwéké ngangkat salah sidji sikilé," nanging akoe isa njeklèkké baloengmoe jen kowé isih bali njang kana manèh !"

Ora sepira soewéné, bapa manoek moelih njang soesoehé.

"Oh anak-anakkoe, akoe wis menéhi peladjaran karo dhéwéke. Dhéwéké wis ora bakal téka mréné manéh njang omah iki ngganggoe kowé kabèh".