Lingua Latina
Latin
---
Listen to this translation narrated with hypothetical pronunciation:
Translation: Reinhard F. Hahn
Location: Seattle (USA)
Language information: [Click]

---

[Period Script]
[Modern Script] [Modern Script Expanded]
---
Fābella dē rēgulō

Nīdus rēgulī in tectō plaustrāriō erat. Ūnō diē avī adultī uterque ēvolāvit ut prō līberīs sē pābulātus essent, itaque parvī pullī in nīdō indēfensī relinquēbatur.
Pater familiās rēgulī post paulō nīdum revolāvit.
«Quid hīc est reī?» rogitāvit, «Quis vōs iniūriam affēcit, dulcēs? Tantopere exhorrescistis!»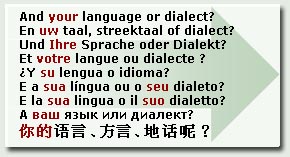 «Vae, tata!» rēspondērunt, «Immāne et horridum mōnstrum hīc modo praeteriit. Prō! Faciēs sua oppidō fera et saeva erat. Magnīs et intentīs oculīs sē meās cūnās intuitus fuit, igitur nunc ita timidī sumus.»

«Itane?! Iam teneō.» rēgulus inquit, «Ubī est nunc is furcifer?»

«Illūc cēdit, tata!» rēspondērunt, «Illūc! Illum lūculum abscēdit!»

«Estō!» inquit, «Hīc manitōte! Egō eī īnsecūtus sum. Nōlīte anxiī estōte, dulcēs! Eum certō adsecūtus erō.» Posteā illum lūculum advolāvit.

Cum prīmum circā ānfrāctum volātus, illīc leōnem cērnit, quī in viā deambulābat.

Autem rēgulus haudquāquam timidus fuit. Audācter in tergum leōnis insiditus, incepit eum increpitāre. «Heus, tū …!» exclamāvit «Eho, improbe! Quōnam dē causā ad domum meum venīre et mē dulcēs terrēre audēs?»

Leō rēgulum adversum nōn intuēns et intrepidē deambulāre pergit.

Hīc furōrem minūtī vōciferātoris ultrā amplificāvit. «Nullus!» clāmāvit, «Tibi illīc nullus est! Verba mē audī, mastīgia, et memoriā tenē! Tē moneō. Sī quandō rediēs, tum … tum vidis! Ingrātiīs hunc facerem,» inquit et ūnum ex crusculīs tollēbat, «attamen spīnam tuam ūnā supplusione frangerem.» Deinde nīdum revolāvit.

«Ecce, dulcēs!» inquit, «Hīc huic documentum sit! Is hūc numquam revenīet.»