Sahsisk
Old Saxon
---
Listen to this translation narrated with hypothetical pronunciation:
Translator & Narrator: Reinhard F. Hahn
Location: Seattle and San Francisco (USA)
Transliterator: Reinhard F. Hahn
Language information: Old Saxon is the primary ancestor of Low Saxon ("Low German") and one of the main ancestors of English. Its original region is Northern Albingia, an area north of the Lower Elbe. Old Saxon was used from Southern Schleswig in the north to the Harz Mountains in the south, from close to the Ijssel Sea in the west to about Kiel and Lauenburg in the east. In some western and northern border regions it overlapped with Frisian, Low Franconian, Anglish and Jutish, in southern regions with German and in eastern regions with Western Slavonic. In more recent times, Old Saxon has been referred to as "Old Low German" (Altniederdeutsch) in Germany, the more accurate name "Old Saxon" (Altsächsisch) being confined to certain academic circles [Click here for more.]
---

[Period Script]
[Modern Script]
---
The wrendilo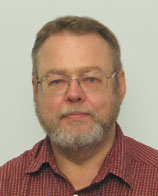 The wrendilo havda is nest in themu waganseli. Wârun thê eldiron ênes bêđia ûtgifaran, willeandi gihalôn hwat te quecôn for iro jungon, endi haβdun alaênfarlâtan thê luttike.

Efto bikeride fadar wrendilo. »Hwat is hêr giwurđan?« quađ hê. »Hwê haβda giu lêđ gisidôn, barn? Gî sindun all sô âcuman!«

»Wenk, fadar,« quâdun siu, »ên mikil unholdo is hêr an ûs farlîsan! Allsô grimmlîk endi forhtlîk was is andbâri! Hê starroda an ûs neste innan mid mikilum ôgum. Bithiu sindun wî nû sô undarbâdôn.«

»Wel,« quađ the aldiro, »hwarod is hê nû gigangan?«

»Thar,« quâdun siu, »hê is tharod gigangan.«

»Bîdađ!« quađ fadar wrendilo, »ik scal imu fulgangan. Ne wesađ blôđi, barn! Ik scal ina wel fâhan.« Efto fôr hê imu bihindan.

Allsô hê umbi thia eggia quam, was that the leo, the thar hliop.

Ac the wrendilo was ni âcuman. Fôr hê an thes lêwes bak niđar endi deda âhebbian te skeldan. »Hwêo cumis thû tô mînemu hûse,« quađ hê, »endi undarbâdôs mîne barn?«

Ni rôkida the leo thes ac geng forđ.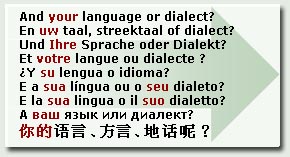 That macoda thes luttilan wîgandes ôbult noh starkora. »Neowiht haβes thû thar te sôkian, seggiu ik thî. Endi quemes thû wîđar,« quađ hê, »sô werđes thû sehan. Thoh nek williu that sôđfast dôn,« quađ hê endi efto gihôf ên fan is bên, »ac ik sculi mid ênera trada tebrekan thîn bak.«

Efto fôr hê wîđar tô is neste.

»Thar, barn,« quađ hê, »themu hebbiu ik êna lêra gigevan. Nio scal hê ni wîđar cuman.«