Standard German ("High German")
with a slight East Prussian accent
---
Listen to this translation narrated with non-native pronunciationin now moribund Standard German of Eastern Prussia, presently northeastern Poland and Kaliningrad (Königsberg), Russia:
Translator and Narrator: Jonny Meibohm (License)
Location: Bremerhaven, Niedersachsen (Germany)
Language information: [Click]

---
Der Zaunkönig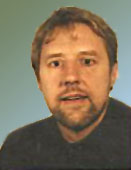 Der Zaunkönig hatte sein Nest im Wagenschuppen. Einmal waren die Alten beide ausgeflogen. Sie hatten Futter für ihre Kleinen holen wollen und hatten sie ganz allein gelassen.
Eine Weile später kam der Vater wieder heim.
"Was ist hier los?" fragte er. "Wer hat euch was angetan, Kinderchen? Ihr seid ja ganz verschüchtert!"
"Ach, Vater," sagten sie, "hier kam eben ein großer Butzemann vorüber. Der sah so wild und schrecklich aus! Er glotzte mit seinen großen Augen in unser Nest. Da haben wir uns füchterlich erschrocken!"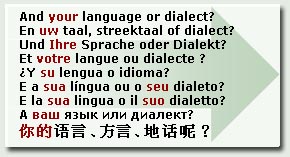 "Nanu," sagte der Alte, "Wo ist er denn geblieben?"

"Da, da," sagten sie, "er ist dort entlang gegangen."

"Wartet!" sagte der Alte, "Dem will ich nach. Beruhigt euch, Kinderchen! Den werd' ich erwischen." Damit flog er hinterher.

Als er um die Ecke kam, war es der Löwe, der dort entlang ging.

Der Zaunkönig fürchtete sich jedoch nicht. Er setzte sich auf den Rücken des Löwen nieder und fing an zu zetern. "Was hast du bei meinem Haus zu suchen," sagte er, "und meine kleinen Kinderchen zu erschrecken?!"

Der Löwe kümmerte sich gar nicht um ihn und ging seinen Weg.

Da schimpfte es noch ärger, das dreiste Kerlchen. "Rein gar nichts hast du dort verloren, sage ich dir! Und kommst du wieder," sagte er, "dann sollst du ewas erleben! Ich mag es eigentlich nicht tun," sagte er und hob eines seiner Beinchen an, "aber ich könnte deinen Rücken mit diesem Bein im Augenblick zertreten!"

Nachdem flog er wieder zurück zu seinem Nest.

"So, Kinderchen," sagte er, "dem habe ich eine Lektion erteilt. Der kommt uns nicht wieder."