Mennonite Low Saxon, "Russian" Dialect
---
Listen?

Translator: Peter Wiens, Oerlinghausen, Nordrhein-Westfalen (Germany)
Location: Former Soviet Union, now also in various parts of the world, mostly in Germany
Language Information: [Click]

---
Dee Tun-Tjeenich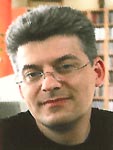 Dee Tun-Tjeenich haud sien Nast enne Woage-Schenn jebut. Nu send dee Oole mol beid utjefloage. See haude fe eare Junge Fooda hole wullt en habe dee Tjliene gaunz auleen jelote.

Tjlien bet lota tjemmt dee Oola wada nohus.

"Waut es hia pesset?" sajcht hee. "Wea haft junt waut jedone, Tjinja? Jie send je gaunz ve-enjst!"

"Ach, Voda," saje se, "hia kaum afens soon groota Beesa vebie, dee leet soo bossich en grulich ut. Dee glupt mett siene groote Oge en ons Nast nenn. Doaweajen hab wie ons soo seea vefeht."

"Soo," sajcht dee Oola, "woo es hee dan jeblewe?"

"Jo," saje se, "hee es doa velenjst jegone."

"Wacht moa," sajcht dee Oola, "Dem go etj no – beruhicht junt, Tjinja – dem woa etj tjriee." En doamett flicht hee ahm no.

Aus hee omme Atj tjemmt, es daut dee Leewe, dee doa velenjst jeit.

Dee Tun-Tjeenich haft oba nich Schis. Hee sat sich oppem Leewe sien Ridje en fangt aun to schelle. "Waut hast du bie mien Hus to doone," sajcht hee, "en waut vegrulst du miene tjliene Tjinja?!"

Dem Leewe tjemmat daut goanich en hee jeit sien Wajch.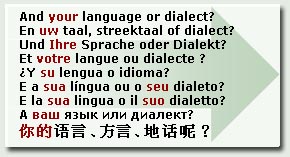 Donn schellt et noch dolla, daut drieste Tjedeltje. "Nuscht nich hast du doa veloare, saj etj die! Wan wada tjemmst," sajcht hee, "dan woascht mol seene! Mie jeit daut nich scheen, oba", sajcht hee en hewt schlieslich sien Been een bet nohecht, "sesst klunj etj die fots dien Ridje en!"

Doaropphan flicht hee wada tridj no sien Nast.

"Soo, Tjinja," sajcht hee, "dem hab etj daut aufjewahnt, dee tjemmt nich wada."