Polish
---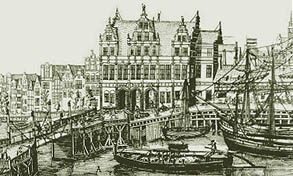 Once one of the most important, thriving Hanseatic port
cities on the Baltic Sea Coast, Gdańsk (Danzig), now a
major Polish city and the birth place of the Solidarity
(
Solidarność
) movement, was a place in which Polish,
Kashubian, Low Saxon and German rubbed shoulders on
a regular basis.
Language information: Polish is the official national language of Poland. Sizeable Polish-speaking minorities are found in neighboring countries, especially in Belarus, Ukraine and Lithuania (9% nationwide, ca. 25% in the capital Vilnius). Other noticeable Polish-speaking communities are located in Argentina, Australia, Austria, Azerbaijan, Brazil, Canada, the Czech Republic, Estonia, Finland, Germany, Greece, Hungary, Israel, Kazakhstan, Latvia, New Zealand, Romania, Russia, Slovakia, the United Arab Emirates, the United Kingdom and the United States of America, and lately a particularly fast growing community in the Irish Republic.
Polish is the most significant language of the Lechitic branch of Western Slavonic, the others being Kashubian (Eastern Pomeranian), Slovincian (Central Pomeranian, extinct), Western Pomeranian (of the German Baltic Sea coast, extinct) and Polabian (of other parts of Northern Germany along the Elbe Rive, extinct). Polish has following dialect groups in Poland: Greater Polish (wielkopolski), Lesser Polish (małopolski), Mazovian (mazowiecki) and Silesian (śląski). Many people include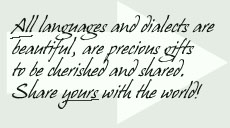 Kashubian (Polish kaszubski, Kashubian kaszëbsczi, pòmòrsczi) as a Polish dialect groups, but a Kashubian reassertion movement claims separate language status (the last remnant of Pomeranian), and this is now supported by the European minority language charter. Furthermore not a part of Polish but an East Slovenian language is Ruthenian (Rusyn) of the Carpathian mountains (and neighboring countries).
Due to Poland's numerous occupations and neighbor relations, and also due to Poland's vibrant domestic and internation cultural activities, many languages have influenced Polish, most significantly German, French, Latin, Czech, Old Belarusian and Russian, lately also English.
Genealogy: Indo-European >Slavic > West > Lechitic
Historical Lowlands language contacts: Low Saxon
---
Click to open the translation: [Click]

---