Danish
---
Listen to this translation narrated with native pronunciation:
Translation and Narration: Kenneth Rohde Christiansen (License)
Location: Katrad, Ribe Amt, Vestjylland, Denmark
Language information: [Click]

---

[Modern Script and Orthography] [Fraktur Script and Old Orthography]
---
Gærdesmutten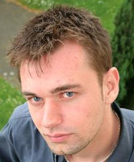 Gærdesmutten havde haft sin rede i vognskuret. En gang var begge forældrene fløjet væk. De havde villet finde føde til deres unger og havde derfor ladt dem være mutters alene hjemme.
Et stykke tid senere kommer faderen atter hjem.
"Hvad er der sket her?", spørg han. "Hvem har gjort jer ondt? I er jo skræmt fra vid og sans!".
"Åh, far", siger de, "der kom en rigtig stor bøhmand forbi. Han så så grim og frygtelig ud! Han stirrede direkte ned i vores rede med sine store øjne. Det fik os til at ryste af skræk!".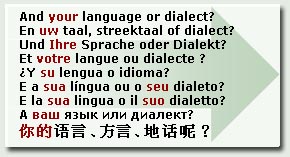 "Ser man dét", siger faderen og spørg hvor han løb hen ad.

"Tja, han gik den vej", forklarer de.

"Vent hér", siger faderen, "jeg skal nok komme efter ham. Tag I det bare med ro, jeg skal nok få fingerne i ham". Og så flyver han af sted.

Da han kommer rundt om hjørnet går det op for ham at det er en løve som gå dér.

Men gærdesmutten er ikke bange af sig. Han lander på løvens ryg og giver den et ordentligt møgfald. "Hvad bilder du dig ind at komme til mit hus", hvæser han, "og gøre mine børn bange!?".


Løven lader sig ikke bemærke af det og fortsætter blot sin vandring.

Det gør den lille skrigehals endnu mere rasende. "Du har ik' noget at gøre der, skal jeg fortælle dig! og hvis du bare vover på at komme tilbage… ja, så skal du nok få at se! Jeg gør det ikke med glæde", siger han og løfter dermed sit ene ben, "men jeg lover… jeg brækker din ryg!".

Derefter flyver han tilbage til reden.

"Så børn", beroliger han, "nu har han lært sin lektie. Ham ser I ikke mere til".