Hamborgsch, Hamborger Platt
Low Saxon ("Low German")
Northern (Low) Saxon Variety of Hamburg
---
Listen to this translation narrated with near-native pronunciation:
Translation and Narration: Reinhard F. Hahn (License)
Location: Seattle & San Francisco (USA), born and raised in Hamburg (Germany).
Transliteration: Reinhard F. Hahn
Language information: [Click]

---

[German Spelling] [Dutch Spelling] [AS Spelling]
---
De Tuun-kruyper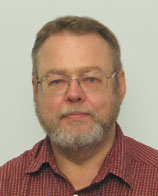 De tuun-kruyper het syn nest in 'n wagen-schuur hat. Maal sünd de oulden bayde vör 'n törn uut-vlagen west. Sey harren vör er jungen wat tou vreten halen wuld un hebt de lütten ganss alleyn laten.
Na 'n tydlang kümt de ould' wedder na huus.
"Wat is d'n hyr passeerd?" segt hey. "'keyn het jou wat doun, kinders? Jy sünd ja ganss verschüchterd!"
"Och, Vadder," segt sey, "hyr is eben sou 'n grouten buman vörby-kamen. Och, ney! Wat seyg dey boys un gresig uut! Dey gluup mit syn grouten ougen na uns nest rin, un daar hebt wy uns sou vör verveyrt!"
"Och, sou!" segt de ould', "Wou is hey den nu af-bleben?"
"Ja," segt sey, "hey is daar langs gaan."
"Toyv!" segt de ould', "den wil ik na. Weest jy man stil, kinders! Den wil ik wol krygen." Daarmit vlücht hey den ja ouk achter ran.
As hey üm de ek kümt, daar is de loyw dat, dey daar langs gayt.
De tuun-kruyper is ja aber nu keyn bangbüks, ne? Ney! Hey sett sik up d'n loyw syn rüg hen un vangt an tou schimpen: "Wat hest du by myn huus tou soyken," segt hey, "un myn lütten kinders tou verveyrn?"
De loyw keyrt sik daar gaar nich üm un gayt eynvach wyder.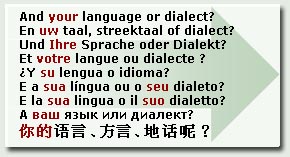 Daar schimp hey noch doller, de lütte kröötsak: "Du hes daar gaar niks verlaren, wil ik dy maal seggen! Un wen du maal wedder-kümst," segt hey, "den schast man maal seyn! Ik mag dat ja eynklich nich doun," segt hey – un daarmit boyrt hey syn eyn beyn houg – "sünst ped ik dy glyks d'n rüg in!"

Den vlücht hey wedder tou rüg na syn nest hen.

"Sou, kinders," segt hey, "den hev ik dat af-leyrd. Dey kümt nich wedder."