Hamborgsch, Hamborger Platt
Low Saxon ("Low German")
Northern (Low) Saxon Variety of Hamburg
---
Listen to this translation narrated with near-native pronunciation:
Translation and Narration: Reinhard F. Hahn (License)
Location: Seattle & San Francisco (USA), born and raised in Hamburg (Germany).
Transliteration: Reinhard F. Hahn
Language information: [Click]

---

[German Spelling] [Dutch Spelling] [AS Spelling]
---
Dèi toenkruper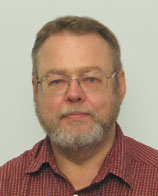 Dèi toenkruper het zien nest in 'n wògensjoer hat. Mòòl zund dèiòulen baaidèi veur 'n teurn oetvlògen west. Zèi haarn veur èr zjóngen wat tòu vrèten hòlen wóld ón hebt dèi lutten gaans allèin lòten.
Na 'n tiedlaang kumt dèi òul wedder nò hoes.
"Wat is'n hier passierd?" zegt hèi. "'Kèin het zjòu wat dòun, kinners? Zjie zund zjò gaans versjuchterd!"
"Och, Vadder," zegt zèi, "hier is èben zòu 'n gròuten boemaan veurbiekòmen. Och, nèi! Wat zèig dèi boois òun grèzig oet! Dèi gloep mit zien gròuten òugen nò óns nest rin, ón dòòr hebt wie óns zòu veur vervierd!"
"Och, zòu!" zegt dèi òul, "Wòòr is hèi den noe afblèben?"
"Zjò," zegt zèi, "hèi is dòòr laangs gòòn."
"Tooif!" zegt dèi òul, "den wil ik nò. Weest zjie man stil, kinners! Den wil ik wól kriegen." Dòòrmit vlugt hèi den zjò òuk achter raan.
As hèi um dèi ek kumt, dòòr is dèi looiw dat, dèi dòòr laangs gaait.
Dèi toenkruper is zjò òber noe kèin baangbuks, nè? Nèi! Hèi zet zik óp'n looiw zien rug hen ón vaangt aan tòu sjimpen: "Wat hest doe bie mien hoes tòu zooiken," zegt hèi, "ón mien lutten kinners tòu verfiern?"
Dèi looiw kiert zik dòòr gòòr nich um ón gaait èinfach wieder.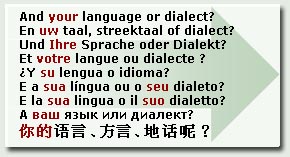 Dòòr sjimp hèi noch doller, dèi lutte kreutzak: "Doe hest dòòr gòòr niks verlòòrn, wil ik die mòòl zeggen! Ón wen doe mòòl wedderkumst," zegt hèi, "den zast maan mòòl zèin! Ik mag dat zjò èinklich nich dòun," zegt hèi – ón dòòrmit boirt hèi zien èin bèin hòug – "sunst ped ik die glieks n rug in!"

Den vlugt hèi wedder tòu rug nò zien nest hen.

"Sòu, kinners," zegt hèi, "den hef ik dat aflierd. Dèi kumt nich wedder."