Ilokano (Ilocano)
---
Listen to this translation narrated with native pronunciation:
Translation: Nenita Aragon
Location: Seattle, Washington (USA), previously the Philippines
Facilitation: Lourdes Maganis (Seattle, USA; Manila, The Philippines)
Transliteration: Reinhard F. Hahn
Language information: [Click]

---

[Translator's Spelling] [Reformed Spelling] [Baybayin Script]
---
Ti Pugo
Adda pugo nga nagumok idiay bassit nga garahe. No dadduma, rumuar dagitoy agassawa nga Pugo tappno agbirok da iti kanen dagiti annakda, ket panawanda dagitoy annakda.
Iti saän a mabayag, agsubli ni Tatang Pugo idiay umokda.
"Ania't naäramid ditoy?" kinuna. "Sinno't nangranggas kadakayo? Apay nga mabutbuteng kayo!"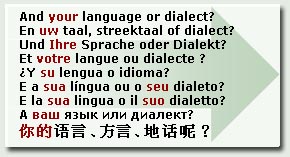 "Tatang," kinunada, "adda kumaw nga immay ditoy. Nakabutbuteng ti langana! Minulagatan na kami. Iso nga mabutbuteng kami!"
"Kasta gayam," kuna ni Tatang Pugo, "napananna ngay?"
"Nagturong idiay," kinunada.
"Aguray kay ditoy," kuna ni Tatang Pugo. "Saän kayo nga madanagan annakko, ta kamatek daydiay kumaw."
Idi nakadanon idiay pagsikuan, adda met leon nga magmagna idiay. Ngem saän nga mabuteng ni Tatang Pugo. Nagdisso idiay likod ni Leon sana inungtan daytoy. "Apay nga umay mo butbungen dagiti annakko?!" kinuna.
Saän nga inkaskaso ni Leon ket intuloy na latta ti magna.
Narubruban ti luksaw ni Tatang Pugo. "Awan ti karbengam nga mapmapan idiay. Ket no aramidem latta," kinuna, "uray no saän ko nga kaya, tukkulek daytoy likod mo iti apagdarikmat."
Ket nagsubli idiay umok na.
"Nakitayo annakko," kinunana, "Inikkak ti pagnakmanna ket saänton nga agsubli."