Nihongo
Japanese
---
Listen?

Translation: Reinhard F. Hahn and Tomoko Kurata Gautier (

) (License)
Locations: Seattle (USA), and Châtillon (France)
Transliteration: Reinhard F. Hahn
Language information: [Click]

---

[Japanese Script] [Japanese Encoding] [Unicode] [Hepburn] [Kunreisiki]
---
Miso sazai
Miso sazai no su wa kuruma okiba no naka ni arimasita. Aru niti no koto, oyatori niwa to mo, kodomotati no tame ni tabemono wo totte koyouto soto e tobitati, tiisana hinadori dake ga su ni nokosaremasita.
Sibaraku site, miso sazai no titioya ga su ni modotte kimasita.
"Nani ga attanda?" to titioya wa kikimasita. "Kodomotati, omaetati ni warui koto o sitano wa, dare nanda? Dou site sonna ni kowagatte irun da?"
"Aa, papa" to kodomotati wa iimasita. "Oukina obake mitaina mono ga, ima sakkiyatte kitanda. Sugoku doumou de osoro sii kao o sitetanda! Oukina me de bokutati no su o nirandanda yo. Bokutati, tottemo kowakatta!"
"Souka, wakatta, so itu wa doko ni ittanda?" to titioya ga iimasita.
"Eeto, attino hou e itta" to kodomotati ga kotaemasita.
"Matte oide" to titioya ga iimasita. "So itu o oi kakete itte yaru. Sinpai sinakute iin da yo, kodomotati, otousan ga soitu o tukamaete yarukara" titioya wa sou itte, tobi tatte ikimasita.
Oyatori ga miti no magari kaku made kite miru to, soko o aruite iru no wa raion desita.
Miso sazai wa raion wo osoremasen desita. Raion no se naka ni mai orite, "Nanno you ga ate uti ni kite kodomotati o kowa ga rasetari sitanda?!" to raion o sikari hazimemasita.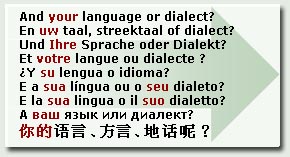 Raion wa siranu kao o site aruki tudukemasita.
Soko de kono tiisana hana tu hasira no tuyoi tori wa, raion wo issou hagesiku nazirimasita. "Omae wa konna tokoro ni kuru riyuu wa nainda, wakattaka! Mosi, matayatte kuru you na koto ga attara, me ni mono o mise te yaru! Konna koto wa hontou hasita kunainda ga" to ii nagara, oyatori wa hen asi o agemasita. "Sore de mo, matayatte kitara, kono asi de atto iu mani omae no senaka o e si otte yaru!"
Sou itte oyatori wa su ni tonde kaerimasita.
"Saasaa, kodomotati, mou daijoubu da yo. Aitu ni wa yoku iikikaseteyatta kara ne. Mou modotte kuru koto wa nai yo." to titioya wa iimasita.