---
Listen to this translation narrated with native pronunciation:
Translation and Narration: Glaizel De Jesus*
* Tarlac speech lacks what is widely considered a characteristic slow lilt of Kapampangan.
Location: Tarlac City, Tarlac Province (The Philippines)
Facilitation: Dante Ferry, Manila (The Philippines) • Featured Guest Contributor
Language information: [Click]

---

[Modern Spelling] [Baybayin Script]
---
Ing Pipit
Kanita, atin yang pugad ing pipit king metung a malating garahe. Inyang ding pengaring pipit sinulapu la bang kanitang manintung apangan, melakwan la ring mangalating pipit.
Ali miglambat minuli ya ing igpa da ring pipit.
"Nanung milyari keni? Ninu ing menasakit kekayu? Bakit kayu mangatakutan?"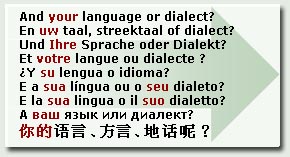 "Rugu ku, Tatang, nandin mu, ating dinatang a malignu! Makatakut at mabangis ya ing lupa na. Linawe ne ning mandagul nang mga mata ing kekatamung pugad. Inya mengatakut kami!"

"Makanita", ana ning igpang pipit, "nokarin ya minta?"

"Keta, banda keta ya minta."

"Maninaya kayu keni", ana ning igpang pipit. "Panalukyan ke, e na kayu migaganaka, mga mangalating pipit. Yaku ing bahala kaya." Ali miglambat, sinulapu ya bang panalukyan ing malignu. Inyang migkurba ya king kanto, metung a leon ing ikit nang maglakad karin.

Oneng ali ya mengatakutan ing pipit. Dinugpa ya king gulot na ning leon at mig-umpisa neng kimwanan iti. "Bakit ka dinayo king kekaming pugad at menakut karing kanakung inakay?"

Ali ne pinansin ning leon at migpatuloy mu king pamaglakad na. Lalu yang mimwa ing pipit at lalu yang migtatalak. "Ala kang karapatang munta karin. Iting sasabyan ku keka, ali na ka mibabalik karin nung ali ating marok a malyari keka. E ku buring gawan iti", ana ning pipit habang itatas ne ing kayang bitis, "oneng pakliyan daka butol nung mibalik kang pasibayu karin!"

Kayari na ita sinulapu ya pauli ing igpang pipit king pugad na.

"O, hayan mga anak, tirwanan ko neng liksiyon. Ali na na kayung pasibayung gulwan pa."