---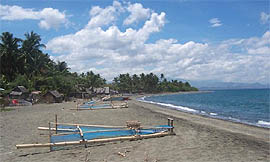 Antique Province, the main area of the Kinaray-a
language, is known for boating and for beach resorts.
Language information: Kinaray-a is also known by the names Antiqueño, Ati, Hamtiknon, Hinaray-a, Karay-a, Kiniray-a and Panayano Sulud. It is one of the Philippine's Visayan languages. Its main area is Antique Province. It is also used alongside Hiligaynon and Tagalog in parts of Iloilo.
Antique Province with its predominance of Kinaray-a is said to be home to some Kinaray-a monoglots. However, these days most speakers also know Tagalog, if not also neighboring Hiligaynon. Most people in Guimara speak both Hiligaynon and Kinaray-a.
Kinaray-a is also used as a second language and is sometimes adopted as a first language among migrants to the area, most of whom arrive from the country's south.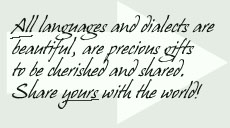 Many Hiligaynon speakers and other Filipinos mistakenly believe that Kinaray-a is a variety of Hiligaynon. In fact, the two languages belong to different subgroups: Hiligaynon is Central Visayan while Kinaray-a is Western Visayan.
Because they are constantly exposed to it, Kinaray-a speakers tend to understand the more dominant Hiligaynon language well, while Hiligaynon speakers do not usually understand Kinaray-a, unless they are constantly exposed to it in communities with considerable Kinaray-a presence.

Genealogy: Austronesian > Malayo-Polynesian&nbsp> Western&nbsp> Philippines&nbsp> Visayan&nbsp> Western
Historical Lowlands language contacts: English
---
Click to open the translation: [Kinaray-a (Iloilo)]

---
Other Philippine language varieties: [Click]

---
Author: Reinhard F. Hahn