---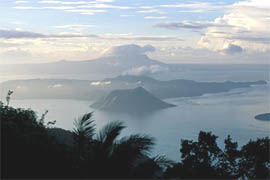 Mountains, islands and vulcanos—Negros Occidental
is an adventure traveler's playground.
Language information: Hiligaynon (which is also known by the ethnic name Ilonggo) is used by currently close to eight million Filipinos in the Philippines and elsewhere in the world (especially in North America and Australia), primarily by ethnic Hiligaynon or Ilonggo people who represent the majority of inhabitants of the Philippine provinces in Iloilo, Negros Occidental, Guimaras and Sultan Kudarat. It is in this general area that the Hiligaynon language predominates (including also the Panay Island group, such as Capiz, Antique, Aklan and Guimaras) and is also used by approximately four million people as a non-native language. Hiligaynon is used in other parts of the Philippines as well, such as on Mindoro island, where it arrived with migrants and has taken on Tagalog influences.
Being a member of the Visayan group of languages, Hiligaynon is closely related to languages such as Masbatenyo and Waray-Waray. Many Hiligaynon speakers assume that Kinaray-a is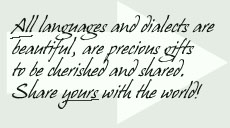 a dialect of Hiligaynon, because Kinaray-a speakers can understand Hiligaynon, though Hiligaynon speakers understand Kinaray-a poorly or not at all. However, Kinaray-a, used in Antique province, is a separate language belonging to the Western Visayan group, and its speakers understand Hiligaynon mostly because of their constant exposure to this dominant language.
Hiligaynon is a written language and is featured rather dominantly within the area of Visayan literature.
Genealogy: Austronesian > Malayo-Polynesian&nbsp> Western&nbsp> Philippines&nbsp> Central&nbsp> Visayan&nbsp> Central
Historical Lowlands language contacts: English
---
---
---
Author: Reinhard F. Hahn