Meluçke
Meluçkeke hêlanekey le konekozîkida sazdabû, rojêk le rojan hem dayk u hem bawk bo xorak kokirdinewe w terkirdini beçkekaniyan hêlaneke becê dehêllin u wirdîlekaniyan takuteniya dehêllinewe.
Paş çendan sat bawkeke negerrêtewe.
"Ewe lêre çî rrûy dawe?" pirsiyarî kird, "Ey mindallan ewe kê azarî dawn? Êwe tewaw rrengitan perriyuwe!"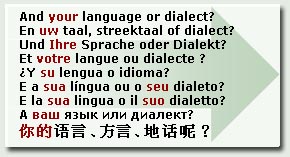 Ewanîş wellamiyan dayewe u ûtiyan "Ax bawuke, qeyirêk lemewber dêwişweyek alem bawewe têperr bû."
"Ew ewende turre w tirsindak diyarinû, beherdûçake gewirekaniyewe bo nêw hêlandekey derriwanîn êmeş gelêk tirsanîn!" bawke lewellamda ûtî: "Ê, êsta berew kwêwe rroyşit?" ewanîş ûtiyan: "A ... a lew sûçewe têperr bû."
Bawke behêminî ûtî: "Êwe teniya sebirtan hebêt min her êsita bedway dekewm, êwe aram u leserxobin tîtîlekanim! Ĥetmen debî destim pêy bigat."
Paş em ûteye bawke berrê kewt.
Katek lesûçekewe bay dayewe, şêrêkî kewteber çaw ke milî rrêgay girtibuwe ber.
Meluçkeke hîç samî nekirdû ballî giteser piştî şêreke w destî dayeserzeşdani w ûtî: "Ewe to çît le millî min dawe, bo bêçuwe wirdîlekanî min de tirsênît?!" şêreke hîç wellamî nedayewe w îdamey rêgay xoy deda. Êstaş her beturreyewe cinêwî deda ew girgile rûdare. "To hîç karêkit be lay ême nedawe, êwe pêt dellêm! Eger serbideytewe, ewa tuşî derdeseryekit dekem! Le rastîda namewêt qeziye bew ĥalle bigat."
Paş em wutaney qaçêki le qaçe naskusûkekanî beriz kirdewe w ûtî: "Min eger nimewêt etwanim piştin bem qaçem bişkênim!"
Ballinde paş em beserhate berew hêlandekey gerrayewe.
"Awa, ey biçûkekanim ewe tenbêm kird. Îtir hergîz nagerrêtewe bolaman."