Melucke
Meluckeke hélanekey le konekozíkida sazdabú, rojhék le rojhan hem dayk u hem bawk bo xorak kokirdinewe w terkirdini beckekaniyan hélaneke bejé dehéllin u wirdílekaniyan takuteniya dehéllinewe.
Pash cendan sat bawkeke negerrétewe.
"Ewe lére cí rrúy dawe?" pirsiyarí kird, "Ey mindallan ewe ké azarí dawn? Éwe tewaw rrengitan perriyuwe!"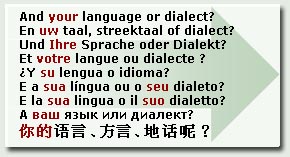 Ewanísh wellamiyan dayewe u útiyan "Ax bawuke, qeyirék lemewber déwishweyek alem bawewe téperr bú."
"Ew ewende turre w tirsindak diyarinú, beherdúcake gewirekaniyewe bo néw hélandekey derriwanín émesh gelék tirsanín!" bawke lewellamda útí: "É, ésta berew kwéwe rroyshit?" ewanísh útiyan: "A ... a lew súcewe téperr bú."
Bawke behéminí útí: "Éwe teniya sebirtan hebét min her ésita bedway dekewm, éwe aram u leserxobin títílekanim! Ĥetmen debí destim péy bigat."
Pash em úteye bawke berré kewt.
Katek lesúcekewe bay dayewe, shérékí kewteber caw ke milí rrégay girtibuwe ber.
Meluckeke híc samí nekirdú ballí giteser pishtí shéreke w destí dayeserzeshdani w útí: "Ewe to cít le millí min dawe, bo bécuwe wirdílekaní min de tirsénít?!" shéreke híc wellamí nedayewe w ídamey régay xoy deda. Éstash her beturreyewe jinéwí deda ew girgile rúdare. "To híc karékit be lay éme nedawe, éwe pét dellém! Eger serbideytewe, ewa tushí derdeseryekit dekem! Le rastída namewét qeziye bew ĥalle bigat."
Pash em wutaney qacéki le qace naskusúkekaní beriz kirdewe w útí: "Min eger nimewét etwanim pishtin bem qacem bishkénim!"
Ballinde pash em beserhate berew hélandekey gerrayewe.
"Awa, ey bicúkekanim ewe tenbém kird. Ítir hergíz nagerrétewe bolaman."