Nordollenborger Platt
Low Saxon ("Low German")
Northern Oldenburg
---
Listen?

Translation and Narration: Gerhard Willers
Location: Oldenburg (Germany), originally Wilhelmshaven, Germany
"I learned Nordoldenburg Platt as a young child while playing with other Nordoldenburg Platt speaking young children (native speakers) during school holidays and weekends in the 1940s at Ohmstede, which was a very rural part of the town of Oldenburg at that time."
"NB: My cousin, who and was born and raised at Ohmstede, still lives there and is a North Oldenburg Low Saxon native speaker, kindly read my draft and corrected it where necessary, but he does not want to be mentioned."
Facilitation: Renate Willers, Oldenburg, Germany
Heike Willers, Cologne, Germany
Transliteration: Reinhard F. Hahn, Seattle, USA
Language information: [Click]


with the translator's footnotes about this language variety
---

[German Spelling] [Dutch Spelling] [AS Spelling]
---
Dey kortjan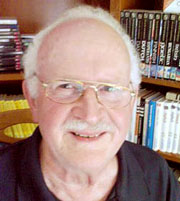 Dey kortjan har syn nest in den wagenschuppen. Maal weyren dey öldern bayde uut-vlagen. Sey wullen vör ere jungen wat tou vreten halen un harren ere lütjen gans alleyn laten.
'n Beten later keym Vadder Kortjan woller naar huus'.
"Wat is den hyr passeyrd?" se hey. "Wel het jou wat daan? Jy seet ja gans banghaftig un verdadderd uut."
"Och, Vadder," seen sey. "Hyr is just so 'n groten buman vörby-kamen. Dey seyg' so boys' un gresig uut; un hey gluupde mit syne groten ogen in uus nest rin. Daar hebt wy uus so vör verjaagd."
"Och, so!" se dey old', "Waar is hey den af-bleben?"
"Ja," seen sey, "Hey is daar langs gaan."
"Töövt!" se dey vadder, "Daar wil ek achter ran. Jy bruukt gaar nich bang tou ween, kinder. Den wil ek wol krygen." Un hey vloug' em ook vourns naar.
As hey um dey ek keym, daar weyr dat dey loyw', dey daar langs gung.
Man, dey kortjan weyr aber gans un gaar nich bang. Hey setde sik op den loyw' syn rüg daal un vung an op em tou schimpen: "Wat hest du by myn huus tou doun" se hey, "un myne lütjen kinder so bang tou maken?"
Aber dey loyw'scheyrde sik daar nich an un gung eynvach synen pad wyter.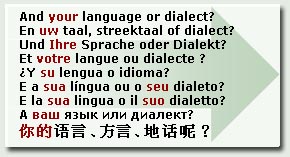 Daardoer keym dey kortjan aber noch meyr in brass, dey lütje dryste keyrl, un vung an den loyw' an tou bölken. "Du hest by myn nest oeverhaupt niks tou soyken. Dat wil ek di man seggen. Un wen du doch woller kumst, den schast du wat beleven! Ek mag dat ja eygenlich nich doun," se hey, un hey heevde eyn van syne lütjen beynen hoog, "den ped ek dy vourns den rüg tway."

Daarnaar vloug hey woller terüg naar syn nest.

"So, kinder," se hey, "den hev ek 't aber geven. Dey kumt nich woller."