---
Listen to this version narrated in Pangasinan of Malasiqui:
Translation and Narration: Marissa Peterson
Location: Shoreline, Washington (USA), formerly Malasiqui, Pangasinan (The Philippines)
Facilitation: Lourdes Maganis, Seattle, Washington (USA), formerly Manila (The Philippines)
Language information: [Click]

---

[Translator's Spelling] [Reformed Spelling] [Baybayin Script]
---
Si Pipit
Si pipit walay obong tod silong na garahe kotse. Nan walala ira ed edad a makatikyab so anak to. Inmalis la tan tinay nan to iray sibong to. Ag nanbayag si ama pipit so ananpet ed obong.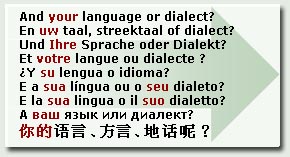 "Antoy agawad dia?" cuanto, "Sio pay nanresgod sikayo anako?" Masyadong inkataktakot yo."
"Oh! Ama," kuanda, "walay baleg a bagel a dinmalan dia. Makapataktakot so itsura to ya masebesebeg. Tinakeling to yay obong tayo."
"Ah! ontan," cuanen ama pipit. "Iner balet so inarap to ey?"
"Inmarap ditan ay ed leksab a dalan."
"Alagar kayo," cuanan ama pipit, "ta tombokan ko. Agkayo mapaga anako, ta usilan ko." Insan la tinmekyab.
Nen sinmaliberber walay liyon ya manaakar.
Si pipit ag tinmakot. Dinmapo ed beneg nen liyon Insan to nantameyan, "Antoy makasengeg ya Linmaka ed obong mi ya mantaktakot ed saray anaako?"
Agto inemano nen liyon — basta manaakar labat.
Lalon sin meyodot si masange ya pipit. Anggapoy makasengeg no akin et linma kad man. "Ibagak ed sika no ompawil kad man, talagan nanengneng mo ta balekneen koy beneg mo ed sakay ya salek."
Insan la tinmikyab, amawil ed obong.
"Anako, binangatan koy leksiyon si liyon. Aglad dia iman ompawipawil."