Swedish
---
Listen to this translation narrated with native pronunciation:
Translation and Narration: Jan Årmann
Location: Umeå (Sweden)
Facilitator: Ingmar Roerdinkholder
Language information: [Click]

---
Gärdsmygen

Gärdsmygen hade byggt sitt rede i vagnsskjulet. En gång var bägge föräldrarna bortflugna. De hade velat finna mat till sina ungar och hade därför låtit dem vara alldeles ensamma hemma.

En liten tid senare kommer fadern åter hem.

"Vad har hänt här?", frågade han. "Vem har gjort er något ont? Ni är ju skrämda från vett och sans!".

"Åh, far", säger de, "det kom ett riktigt stort monster förbi. Han såg så grym och hemsk ut. Han stirrade rakt ned i vårt rede med sina stora ögon. Det fick oss att skaka av skräck!".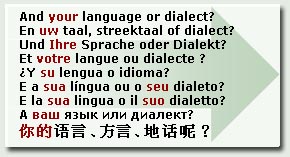 "Var det så", säger fadern och frågade åt vilket håll han sprang.

"Jo, han gick den vägen", förklarar de.

"Vänta här", säger fadern, "jag skall nog komma ifatt honom. Tag det bara lugnt, jag skall nog få fast honom". Och så ger han sig iväg.

Då han kommer runt hörnet går det upp för honom att det är ett lejon som går där.

Men gärdsmygen är inte rädd av sig. Han landar på lejonets rygg och ger det en ordentlig utskällning. "Varför tar du dig för att komma till vårt hus", väser han, "för att skrämma mina barn?"

Lejonet låtsas icke märka något och bara fortsätter sin vandring.

Det gör den lille skrikhalsen ännu mer rasande. "Du har icke något att göra där, det kan jag tala om för dig! och om du bara skulle våga komma tillbaka ... ja, då skall du nog få se! Jag gör det inte med glädje," säger han och lyfter därmed sitt ena ben, "men jag lovar ... att jag knäcker din rygg!"

Därefter flyger han tilbaka till redet.

"Så, barn," lugnar han dem, "nu har han lärt sin läxa. – Honom ser ni aldrig mer!"