Jutish, Western Variety
---
Listen to this version narrated with native pronunciation:
Translator and Narrator: Kenneth Rohde Christiansen (License)
Location: Katrad, Ribe Amt, Vestjylland (Denmark)
Language information: [Click]


[Vestjysk | West Jutish] [Synnejysk | South Jutish]
---
Æ gærdesmutte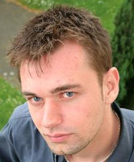 Æ gærdesmutte háde hájn si rede i æ vógnskur. Å én tidspunkt vár begge æ forælder fløun væk. De háde ville finde føde te æ unger og háde æ børn være énne hjemme hél for dem sjælv.
Lidt etter kom æ fær hjem igjen.
"Hvá er det som er skén her?", sáe han. "Hvem hár gjorn jer ondt? I er jo hél kridhvide i æ houe!".
"Åh, fær", sáe di. "Der kom én stór bøhmand forbi. Han så så grim og frygtle uð! Han gloede direkt ind i vor rede með hans stóre ywn. Det gjore vos så bange!".
"Hvá seier I", sáe æ fær, "hvár 'e han løwn henav?".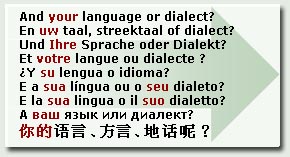 "Tja", sáe di, "han løw den vei".

"Hár man no sén det", sáe æ fær. "A ska nok komme etter ham. Báre tá'n með ró, han ska nok få með mæ å bestille". Og så fløu han avsted.

Da han kom om æ hjørn gek det op for ham at det vár én løve som gek der.

Men æ gærdesmutte vár da itte bange av sæ. Han satte sæ å æ løve si ryg og gjav den én kjæmpe mogfald. "Hvem trór do énletaun do er – só'n å komme te mi hus og gjøre mi børn bange!?".

Men å løve vár da ligeglad og fortsatte si vandring.

Det gjorde den bitte skrigehals endno mer rasen. "Do hár it' nøje å bestille der, ska a seie dæ! og hvis do báre som tenter å å komme tilbaue – ja, så ska do få det å føle! A gjør 't it' fordi a ká li' 't", sáe han mens han løwtet den énne bén, "men a lover dæ at a brækker di ryg!".

Og så fløu han tilbaus te æ rede.

"Sódanne, børn", sáe han, "no veð han hvorn man opføre sæ. Ham ser I itte mer te."