Sevier County, Tennessee, USA
---
Listen?

Translation: Fr Andreas
Location: near Gatlinburg, Sevier County, Tennessee, USA
Language information: [Click]

---
---
The Wren
They was a wren had his nest out in the garage. Wonst the biguns flew out tae git a bite tae eat fer thir younguns, an had lef them babies on thir lonesome.

Direckly, ol Daddy Wren come back tae the house. "What's a-goin on hyir?," says he. "Who hurt yuins, chillen? Ye're aw skeert stiff!"

"O Daddy," says them babies, "they was a big ol booger come by jist now. He looked so mean an awfu! He stared raat in hyir in the nest wi his big ol eyes. We laak tae daad!"

"Wail, then," says Daddy Wren, "Whar'd he go?"

"Down yonder way," says the babies.

"Yuins jist bide hyir," says Daddy Wren, "an A'll git atter him. Don't yuins worry a piece. A'll git aw oer him!" An he flew off.

When he come roun the bend, he seen hit was the panter a-goin down the road, slanky-laak.

But at wren warn't skeert one piece. He lit on at panter's back an commenced tae wraggin him. "What caw ye got a-comin tae ma house," says he, "an a-skeerin ma babies?"

Ol Panter didn't pay him no nevermind, jist kept on a-slankin.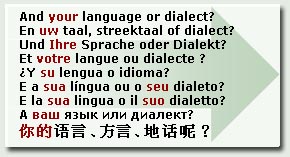 At made the leetle flapperjaw git on him worse. "Ye got no caw tae be thar, A tell ye! Gin ye was tae come back," says he, "they's no telling what'd happen tae ye! Ye don't want tae force me," an he lifts his leetle laig, "but A'd break yir back wi ma laig in a secont!"

An he flew straight back tae his nest.

"Thar now, younguns," says he, "I done larnt him his lessons. A don't reckon ye'll see his laaks na more."