Bolinao
---
Listen?

Translation and Narration: Josue (Oswí) Castellano
Location: San Francisco, California (USA), native of Bolinao, Pangasinan (Philippines)
Facilitation: Dante Ferry • Featured Guest Contributor
Language information: [Click]

---
Manuk-manok Nin Suwit-suwit
Sin saytaw, main sayay manuk-manok nin suwit-suwit a nangwá yan pugar na sa kasirungan nan ruranan. Itaw saran umikap si asawa na tan saray ának nan siwsiw. Sayan awro, saray mitraasawan suwit-suwit, nako sara maniningkap nin kanen ran ának ra. Sawanin, saray siwsiw ket nakabukud-bukod saraynadtaw sa pugar ra.
Kamínan nin awro, si tatay nin suwit-suwit a sinmublí ya.
"Ani anamaet nin nangyadí iti?" Tinepet na. "Nalilímo yay bakas muyo."
"Ay, tatay!" wanran siwsiw, "Main nakudtin alakin pugot. Pinastang na kami kunan alalakin mata na. Nalilímuwan kamina."
"Ay," wanan tatay nin suwit-suwit, "Adti yadet nako?"
"Nako yadtaw!" wanran siwsiw.
"Tumágan kamudti," wanan tatay nin suwit-suwit, "ta main rabay kon iyakay kunan sitin alakin pugot nin kai na lí nin malingwanan. Andí kamuyna malilímo ta mákit kuya lí." Kapingmatan sinunor nayay sitin alakin pugot.
Linumpad yan lumibed-libed anggan main nákit nan ayep nin liyon. Balé sitin suwit-suwit ket kai ya malímo. Dinumpá ya sa gurot nan liyon. Tinmáway ya, "Ambalé anamaet nin nako kadtaw sa pugar mi nin pinalilímuwan mo saray ának ko?!"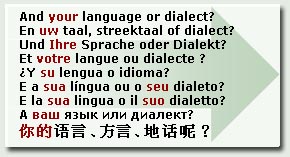 Say liyon ket kai naya iningar-ingar. Linmalaku-lako ya tamó.

Sinmager ya tamó si manuk-manok nin suwit-suwit kunan sitin nangyayadí. Sinagra-sagran nayay liyon nin maksaw wanan, "Andí kayna maku-makudtaw sa pugar mi ta ibaritá kuyti tamó tano sumublí ka," wana, "mákit mulí nin mangyayadí kumo. Kaí ko rabay nin gawen ti." Misá nan naitágay a sayan ayi na, wana, "Bale kai kon mapaidapan nin barien a gurot mo!"

Kapingmatan, sinmublí yayna si manuk-manok nin suwit-suwit sa pugar ra.

"Ának ko, nayadí ana," wanan tatay nin suwit-suwit, "linímuwan kuyayna. Kai yaynadti nin sumublí."