Low Saxon of Norg
---
Listen to this translation narrated with native pronunciation:
Translation and Narration: Abel Darwinkel
Location: Norg, Drenthe, Netherlands
Language information: While the town of Norg belongs to the Dutch province of Drenthe, it is situated only about 25 kilometers southwest of the city of Groningen in Groningen province, and the dialect, though often referred to as Nörgs Drèents, belongs typologically to the Groningen group of Low Saxon. One of the characteristics the Groningen group has in common with the Low Saxon varieties of Germany as well as with Frisian is retention of the old second person singular pronoun du (Dutch spelling doe), which in other Low Saxon dialects of the Netherlands, as well as in Dutch dialects, has given way to the generalized plural (= polite) third person plural pronoun (as thou has in English and Scots). [Click for more here and here.]

---

[Dutch Spelling]
[AS Spelling] [German Spelling]
---
't Tuyn-kruypery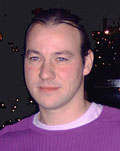 't Tuyn-kruypert had syn nest boud in 't achterhuus. 'n Maal warren de olde-luyd' uut-vlogen om wat eten voer de junkys te halen – en se hadden hör hümmelys allennig in huus laten.

Na 'n tuurty kump pap weer bey huus. "Wat he' j' om han(d)s had?" seg 'e. "Wel hev je wat daan, kinder, da' j' so schyterig uut-kyken?"

"Och Pap," seggen se, "Der kwam hyr so pas su 'n mal beyst voerbey. Dy sag der so gemeyn uut. Hey gapte mit syn grote ogen so ous nüssy binnen. En daar bin wey so benaud van worden.

"So," seg pap. "Waar is 'e hen-gaan?" "Hey is dy kant op-gaan."

"Wacht maar evenpys," seg hör pap, "ik ga der drekt achteran. Stil maar, kinder. Ik sal 'm wel krygen ..."

En hey gau der achteran. As e de houk om kump, löp daar 'n leeu.

Maar 't tuyn-kruypery is nyt benaud. Hey geyt bey de leeu op de rüg sitten en begunt 'm uut te schelden. "Wat hest 'u bey myn nüst te soyken?!" seg 'e hellig "en myn junkys benaud te maken?!"

De leeu trekt hüm der niks van an en löp gewoon wyder of 'e niks hoerd hev.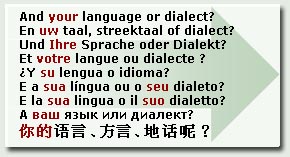 Nu begünt dat klayn krümmely nog kwajer te worden. "Du hest daar niks te soyken, vertel ik dey! En as du nog ys weer kommen duyrst," seg 'e "dan sas du 't wel marken! Ik dou 't nyt geern" – en hey holdt syn eyne poty in de lücht – "mar ans mu' 'k dey de rüg doer midden schüppen!"

Daar na vlög 'e weer op syn nüst an. "So kinder," seg 'e. "Dat he' 'k hüm moy ofleerd. Dy kry' w' hyr noyt weer te seyn!"