Low Saxon of Norg
---
Listen to this translation narrated with native pronunciation:
Translation and Narration: Abel Darwinkel
Location: Norg, Drenthe, Netherlands
Transliteration: Reinhard F. Hahn
Language information: While the town of Norg belongs to the Dutch province of Drenthe, it is situated only about 25 kilometers southwest of the city of Groningen in Groningen province, and the dialect, though often referred to as Nörgs Drèents, belongs typologically to the Groningen group of Low Saxon. One of the characteristics the Groningen group has in common with the Low Saxon varieties of Germany as well as with Frisian is retention of the old second person singular pronoun du (Dutch spelling doe), which in other Low Saxon dialects of the Netherlands, as well as in Dutch dialects, has given way to the generalized plural (= polite) third person plural pronoun (as thou has in English and Scots). [Click for more here and here.]

---

[Dutch Spelling]
[AS Spelling] [German Spelling]
---
't Tüünkrüperie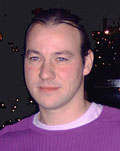 't Tüünkrüperie hat sien Nest boot in 't Achterhuus. 'n Maal waren de Oldelü utflogen, om wat Eten fœr de Jonkies te halen – en se hadden hœr Hümmelies allennig in Huus laten.
Na 'n Tuurtie komp Papp weer béj Huus. "Wat he' j' om Hans had?" sech 'e, "Well heff je wat daan, Kinder, da' j' so schieterig utkieken? "
"Och, Papp ," seggen se, "Der quamm hier so pass sü 'n mall Beest vœrbéj. Die sach der so gemeen ut. Héj gappte mit sien grote Ogen so oos Nüssie binnen, en daar bin wéj so benaut van worden."
"So", segg Papp. "Waar is 'e hengahn?"
"Héj is die Kant opgahn."
"Wacht maar evenpies", sech hœr Papp, "ik gah der drekt achteran. Still maar, Kinder! Ik sall 'm well kriegen ..." En héj gau der achteran.
As 'e de Hook om komp, löpp daar een Leeu.
Maar 't Tüünkrüperie is niet benaut. Héj geht béj de Leeu op de Rüch sitten en begünnt 'm utteschelden. "Wat hest du béj mien Nüst te söken?!" sech 'e hellig "en mien Jongkies benaut te maken?!"
De Leeu treckt hüm der nix van an en löpp gewohn wieder, of 'e nix hœrt heff.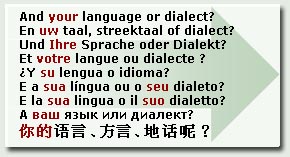 Nu begünnt dat klein Krümmelie noch quajer te worden. "Du hest daar nix te söken, vertell ik déj! En as du noch ies weer kommen düürst," segg 'e, "dann sast du 't well marken! Ik do 't niet geern" – en héj holdt sien eene Pootie in de Lücht – "maar ans mu' 'k déj de Rüch dœr Midden schüppen!"

Daarna flöch 'e weer op sien Nüst an.

"So, Kinder," sech 'e. "Dat he' 'k hüm moi oflehrt. Die krie' w' hier noit weer te sehn!"