Englisc
Old English (Anglo-Saxon)
---
Listen to this translation narrated with hypothetical pronunciation:
Translation and Narration: Mike Szelog
Location: Manchester (Amoskeag), New Hampshire, USA
Language information: [Click]


[Version 1]
[Version 2]
---

[Period Script]
[Modern Script]
---
Sē Wrenna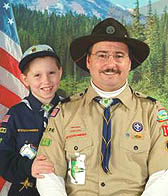 Sē wrenna hæfde sīn nest in ðǽm wægnhūs. Āntīd, ðā ealdoras hæfdon samlīce ūtgeflogen, forðon hīe woldon findan fōd ðæt hiera cild etan mihton, and hīe hæfdon hiera geongras gelǽten.
Æfter sum tīma, Fæder Wrenna cwōm bæc tō ðæt nest. "Lā! Hwæt is hēr geweorðan?!" cwæd hē. "Hwā hæfð ðis ēow gedōn, mine cild? Gē sind ealle swā frēaforhtlic!"
"Lā, Fæder," cwǽdon hīe, "micel pūcamann hæfð tō ūs gecumen. Forhtiendlic wæs hē mid sīnum grēatum ēagum swā hē starode in ūre nest. Þonne habbað wē micel forhtung!"
"Swǽ," cwæd sē ealdor, "Hwær is hē nū?"
"Gēa," cwǽdon hīe, "hē is in ðǽm wude gegān."
"Ābīdað hēr," cwæd sē ealdor, "ic sceall æfter hine. Ne drǽdað! Ne habbað gē ne forhtung, mine cild. Ic will him leornung tǽcan." And flēogað hē æfter hine.
Ðonne flēogað hē ðurh ðone wude and ðā hē wildcatt siehð.
Ac sē wrenna ne forhtiað. Hē ālīhteð on ðæt bæc ðæs wildcattes and æt him gielleð. "Hwý cumest ðū tō mīn hūs," cwæd hē, "and mine cild forhtian?!"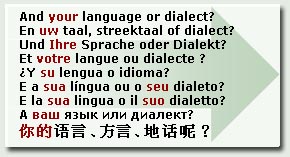 Sē wildcatt nāðinc ne sægð and gangeð hē forð.

Ðæt macað sē hlūdmūð efen māra heardor æt him giellan. "Ðū scealt nǽfre tō mīn hūs ne āgēncuman, ic ðē secge! And gif ðū āgēncumest," cwæd hē, "Sōðlic scealt ðū sēon! Ic ne wille ðæt ic ðæt dōn mōt," cwæd hē, and ahefeð ān sīnes fōtes, "ac ic wolde brecen ðīn bæc mid mīn fōt in ān ēagan bearhtm!"

Ðā flēogað hē bæc tō sīn nest.

"Eall is gōd, cild," cwæd hē, "Ic hæbbe him leornung getæcen. Ne wille hē hēr nǽfre āgēncuman."