Bremer Missingsch
German on Low Saxon Substrata
Dialect of Bremen
---
Listen to this translation narrated with native pronunciation:
Translation and Narration: Utz H. Woltmann
Location: Bremen (Germany)
Language information: [Click]

---

[Less Phonetic]
[More Phonetic]
[Hamburg Missingsch] [Ruhr German] [Wilhelmshaven Missingsch]
---
Dä Zaunkönich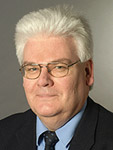 Dä Zaunkönich hadde 'n Ness innen Wagngschubbm. Mal waan die Aaldn alle beide wechgefloogng. Sie haddn was füä ihre Dschungng zu füddän hooln wolln, un sie haddn die Lüttschn gans alleine gelassn.
'n büschn spätä kam dä Aalde wiedä nach Haus.
"Was'n hiä passiät?" sachtä. "Wä hat euch was getan, Kinnäs? Ihr seid tscha gans fäschüchtät!"
"Ach, Vaddä," sagng sie, "hiä kam eebm so 'n grooßn Buhmann vorbei. Dä sah gans böös un gresich aus! Dä hat mit sein'n grooßn augng in unsä Ness reingeglotzt. Da habm wiä uns so fäjacht!"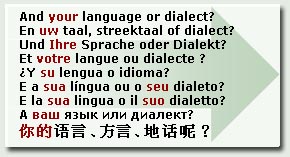 "So," sacht dä Aalde, "Wo issä'n appgebliebm?"

"Scha," sagng sie, "da is ä runnä."

"Haltstop!" sacht dä Alde, "Deen will ich nach. Seit ihr man gans ruich, Kinnäs! Den will ich kriegng." Da flog ä hintähäa.

Wie ä umme Egge kommt, da isses dä Löwe, dä da laank geht.

Dä Zaunkönich is abä nich baange. Ä setz sich auf'm Lööwm sein Rüggng rauf und fäängt das Schimpfm an. "Was hassu bei mein Haus zu suuchng," sacht ä, "un meine lüttschn Kinnä zu fäjagng?!"

Dä Löwe kümmät sich da ga nich um un geht weitä.

Da schimft ä noch dollä, dä lüttsche Käl. "Du hass da ga nix fäloorn, sach ich diä! Un wennu wiedäkomm'm tuus," sacht ä, "denn kannscha mal was äleebm! Ich mach's scha ga nich tun," sacht ä - un denn haddä sein eines Bein hochgehoobm – , "sons treet ich diä gleich'ng Rüggng ein!"

Danach fliecht ä wiedä zu sein Nest hin.

"So, Kinnäs," sacht ä, "deen hab ich's abä gezeicht. Dä kommt nich wiedä."