Hambogä Missingsch
German on Low Saxon Substrata
Dialect of Hamburg
---
Listen to this translation narrated with native pronunciation:
Translation and Narration: Reinhard F. Hahn (License)
Location: Hamburg (Germany), currently Seattle & San Francisco (USA)
Language information: [Click]

---

[Less Phonetic]
[More Phonetic]
[Bremen Missingsch] [Ruhr German] [Wilhelmshaven Missingsch]
---
Dä Zaaungkönich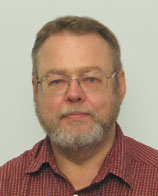 Dä Zaaungkönich ha' saain Ness in 'n Wågnschubbm gehappt. Nu sinnie Aaldn baaide må wechgefloogng. Die hãm füä ihre Dschungng wassu füddän hooln wolln un håm die Lüddn gaanß allaaine gelassn.
'm büschn ßpedä komp 'ä Aalde wiedä nach Hause.
"Wa' 's 'n hiä passiät?" sacht ä, "Wä hat euch 'ng was getån, Kinnäs? Iä saaid dschå gaanß fäschüchtät!"
"Och, Pabba", sågn sie då, "hiä is eebm so 'n grooßn Butzemaann foäbaaigekomm'm. Dä hat so böse un fuichbå aausgesehn. Dä hat mit saaine grooßn Aaugng in unsä Ness raainggeglotz. Då håm wiä uns so foa fäjåcht."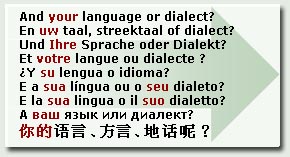 "Och, so", sacht dä Aalde, "wo is ä 'nn nu apgebliebm?"

"Dschå," sågn sie, "dä is da runnä."

"Denn wådet maan må", sacht dä Aalde, "deen willich nach. Saaid iä maan schöön ruich, Kinnäs! Deen we' 'ch kriegng." Denn fliecht ä ihn dschå auch glaaich nach, nä?

Wie ä denn so ummie Egge rum komp, då issas dä Löwe, dä då laankgeht.

Dä Zaaungkönich hat dschå åbä nu kaain Schiss, nä? Nö! Ä setzich auf'm Löwe saain Rüggn raauf un fäänk aan ßu schimfm. "Was hass du 'nn baai maain Haaus ßu suuchng," sacht ä, "un maaine Lüddn ßu fäjågn?!"

Dä Löwe kümmät sich då åbä gå nich um un geht aaimfach waaidä.

Då schimf ä noch dollä, dä lüdde Kröötsack. "Du hass 'å gå nix fäloän, we' 'ch diä må sågng. Un wenn 'u må wiedäkomm'm tuus", sacht ä, "denn sollß 'u må was äleebm. Ich mach 'as dschå aainklich gå nich machn", sacht ä – un denn heep ä saain aaines Baain hooch – "sons pedd ich diä glaaich 'n Rüggng aain!"

Denn fliechtä wiedä nach saain Ness hin.

"So, Kinnäs", sacht ä, "deen habbich das apgeläant. Dä komp nich wiedä."