Mongolian
Qalq-a (Khalkh) dialect
---
Listen?

Translation: Myagmarsüren ("Maya") Ochirsükh (

)
Location: Ulaanbaatar (Mongolia)
Facilitation: Msgr. Wenceslao Padilla, CICM, Bishop, Catholic Church Mission, Ulaanbaatar (Mongolia), originally Tubao, La Union (The Philippines), and Dante Ferry, Manila (The Philippines) • Featured Guest Contributor
Editing and Transliteration: Reinhard F. Hahn
Language information: [Click]

---

[Cyrillic Script] [Unicode] [Western Spelling]
[Phonetic]
---
Cendgii šuvuu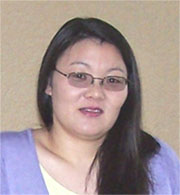 Uŕd neg cagt negen namxan modon deer cendgii šuvuu üüree zasčee. Eceg ex šuvuud xool olj irexeer yavax üed byacxan angaaxaynuud ń üürendee yamarč xamgaalaltgüy üldev.
Udsan č ügüy eceg cendgii šuvuu ergej ireed,
– Ingetlee yuund aygaa ve? End yuu boloo ve? Xemeen üs ń örviii bosson angaaxaynuudaa üzeed asuuv.
– Aav aa, xedxen xormïn ömnö negen mangas end baysan. Tüünii caray aymaar xaragdsan. Ter bidnii üür rüü tom nüdeeree coo širtej baysan yum. Tegeed l aysandaa bidnii zürx amaar garix šig bolson.
– Öö tiim üü? Ter tegeed xaašaa yavsan be? Xemeen eceg boljmor asuuv.
– Tiišee, ter teer tiišee yavsan xemeen byacxan angaaxaynuud šulganaldana.
– Ta nar endee xüleej bay. Bi tüüniig mördöj očood anxaaruulaadx'ya. Odoo ayx züyl ügüydee xemeen eceg cendgii šuvuu xeleed mangasïn yavsan züg nisen odov.
Tüüniig möšgön oloxod tiim č ix xugacaa šaardsangüy, bulan toyrood l eceg cendgii šuvuu terxüü mangasïg olj xarav. Ene bol arslan baylaa. Eceg cendgii šuvuu tüünees öčüüxen tödii č aysangüy. Ter arslangiin nuruun deer suugaad, maš uurtaygaar,
– Či yuund manay üürend očij, angaaxaynuudïg miń aylgaav?
Arslan tüüniig tooj er üzsengüy caaš alxana.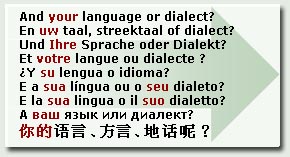 Ene baydal cendgii šuvuunï uurïg ixed xürgex tul tereer ürgeljlüülen,

– Či üürend maań urilgagüy irj bolno gej üü! Daxiad iim zoxisgüy ayaglax xereggüy šüü. Es bögöös čamd l muu bolno gedgiig bi čamd sanuulj bayna xemeegeed neg xölöö örgön xedii bi čamd muu züyl xiixiig xüsexgüy baygaa bolovč xerev či daxij manayd irex yum bol bi ene xölööröö nuruunï čiń yasïg gancxan xoromd l byac gišgen üyrüülex bolno gej xelčixeed üür rüügee nisen odov.

Eceg cendgii šuvuu üürendee ireed angaaxaynuuddaa,

– Byacxan ürs miń, odoo ayxgüy baii bolno. Aav ń tüünd sayn surgamj ögsön tul ter daxin manay üürend irexgüy gev.