Ollandsch, Ollanner Platt
Low Saxon ("Low German")
Northern (Low) Saxon Variety of Dat Ole Land (Das Alte Land)
---
Listen to this translation narrated with native pronunciation: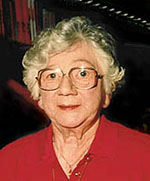 Translator and narrator: Clara Kramer-Freudenthal (3 November 1919 – 10 June 2005)
Location: Norderstedt, Schleswig-Holstein (Germany)
Transcribed from the recording: Reinhard F. Hahn, Seattle & San Francisco (USA)
Facilitator: Jürgen Hebold, Barmstedt, Schleswig-Holstein (Germany)
Language information: This dialect belongs to the Lower Elbe group. Olland (or "Dat Ole Land," German "Das Alte Land") is a primarily fruit- and vegetable-growing area situated in two German states: Hamburg and Lower Saxony. The area is said to have been founded by settlers from the Netherlands. [Click for more.]
---

[German Spelling]
[AS Spelling]
---
Dey tuun-kruyper
Dey tuun-kruyper het syn nest in 't wagen-schuer hat. Dey bayden olden sünd maal uut-flogen weyn, wylt sey vör jüm er jüngen tou leven halen wullen, un hebt dey lütten ganss alleyn laten.

Na eyn tydlang kumt dey old warrer na huus.

"Wat is hyr paasseyrd?" segt hey. "'keyn het jou wat doun, kinder? Jy sünd ja ganss verstoyrd!"

"Och, vadder", segt sey, "hyr koym even so 'n groten buman vörby. Dey seyg' so boys un gresig uut! Dey gluupsch mit syn groten ogen na uns nest rin. Daar hebt wy uns so vör verveert!"

"So," segt dey old, "wouneem is hey denn af-bleven?"

"Ja," segt sey, "hey is daar rünner gaan."

"Toyv!" segt dey old, "Den wil ik na. Weest jy man stil, kinder! Den wil ik wul krygen."

Daarmit vlügt he em na.

As h üm dey ek kumt, daar is dat dey loyw, dey daar langs gayt.

Dey tuun-kruyper is aver nich banghaftig. He sett sik up den loywen syn rüg un vangt dat schimpen an. "Wat hest du by myn huus tou doun," segt hey, "un dayst myn lütten kinder ververen?!"

Dey loyw keyrt sik daar gaarnich an un gayt syn gang.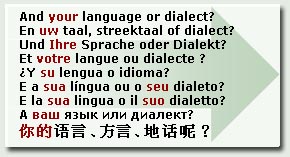 Daar vangt hey noch duller an tou schimpen, dey lütt kröötsak. "Du hest daar gaarniks verlouren, wil ik dy man seggen! Un kumst du warrer", segt hey, "den schast du man maal seyn! Ik mag 't man nich doun", segt hey, un daarmit böört hey syn eyn beyn in d'n enden, "sünst ped ik dy vourts den rüg in!"

Daarop vlügt hey warrer trüg na syn nest.

"So, kinder," segt hey, "den heb ik dat af-leyrd. Dey kumt nich warrer."