Ollandsch, Ollanner Platt
Low Saxon ("Low German")
Northern (Low) Saxon Variety of Dat Ole Land (Das Alte Land)
---
Listen to this translation narrated with native pronunciation: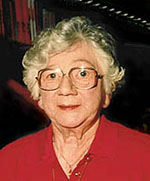 Translator and Narrator: Clara Kramer-Freudenthal (3 November 1919 – 10 June 2005)
Location: Norderstedt, Schleswig-Holstein (Germany)
Transcribed from the recording: Reinhard F. Hahn, Seattle & San Francisco (USA)
Facilitator: Jürgen Hebold, Barmstedt, Schleswig-Holstein (Germany)
Language information: This dialect belongs to the Lower Elbe group. Olland (or "Dat Ole Land," German "Das Alte Land") is a primarily fruit- and vegetable-growing area situated in two German states: Hamburg and Lower Saxony. The area is said to have been founded by settlers from the Netherlands. [Click for more.]
---

[German Spelling] [AS Spelling]
---
De Tuunkrüper
De Tuunkrüper hett sien Nest in 't Wogenschuur hatt. De beiden Olen sünd mol utflogen ween, wielt se för jümehr Jüngen to leben hooln wullen, un hebbt de Lütten ganz alleen loten.

No een Tietlang kummt de Ool warrer no Huus.

"Wat is hier possiert?" seggt he. "'keen hett jo wat doon, Kinner? Ji sünd jo ganz verstüürt!"

"Och, Vadder", seggt se, "hier keum eben so'n groten Bumann vörbi. De sehg so beus un gresig ut! De gluupsch mit sien groten Ogen no uns Nest rin. Dor hebbt wi uns so vör verfehrt!"

"So", seggt de Ool, "woneem is he denn afbleben?"

"Jo", seggt se, "he is dor rünner gohn."

"Teuf!" seggt de Ool, "Den will ik no. Weest ji man still, Kinner! Den will ik wull kriegen."

Dormit flüggt he em no.

As he üm de Eck kummt, dor is dat de Leuw, de dor langsgeiht.

De Tuunkrüper is ober nich banghaftig. He sett sik up den Leuwen sien Rüch un fangt dat Schimpen an. "Wat hest du bi mien Huus to doon," seggt he, "un deist mien lütten Kinner verfehrn?!"

De Leuw kiehrt sik dor gornich an un geiht sien Gang.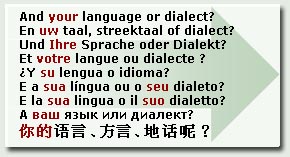 Dor fangt he noch duller an to schimpen, de lütt Kröötsack. "Du hest dor gornix verlorn, will ik di man seggen! Un kummst du warrer", seggt he, "denn schaßt du man mol sehn! Ik mag 't man nich doon", seggt he, un dormit bört he sien een Been in'n Enn, "sünst pedd ik di fuurts den Rüch in!"

Dorop flüggt he warrer trüch no sien Nest.

"So, Kinner", seggt he, "den hebb ik dat afliehrt. De kummt nich warrer."