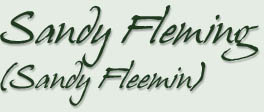 Location: Yeovil, England, United Kingdom
Project participation: Advising, General Scots, East Lothian Scots, British Sign Language, Riddleyspeak
Literature: Lowlands-L Gallery
---
Biography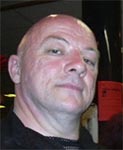 was born in Ormiston, East Lothian, Scotland, and grew up speaking the Lowland Scots dialect of that area.

After doing maths at St. Andrews University, Fife, Scotland, I moved to Wales to start work as a software engineer, and finally to Somerset, England, where I work on software contracts.

I also write short stories and poems in Scots and English, much of the Scots material having been published in Lallans magazine.

Languages

Scots is my native language and English my second language. As an adult I became proficient in French, Welsh and Czech, but deteriorating hearing led me to give them up, and now I'm proficient in British Sign Language instead.

What I'm doing now

I created and am still working on a website for literature in Scots at scotstext.org.

Currently I'm also developing an XML/SVG Web presentation system for written British Sign Language. This will eventually appear at bsltext.org.

Ten random facts
I once got accidentally locked in the crypt of St. Vitus Cathedral, Prague.

When I was a teenager, I used to sit outside staring at the moon.

I've never been able to touch my toes.

Thunder is never loud enough for me to hear.

My favourite sport is field hockey.

I've had a close encounter of the first kind.

Penguin biscuits are the only food that makes me feel sick.

I can ride a unicycle.

I've been arrested by communist police.

There was a time when I didn't watch TV or listen to radio for 15 years.
Sandy Fleming
2005