Generalized Variety
---
Translator: Sandy Fleming
Location: Ormiston, East Lothian, Scotland (UK), currently Somerset, England
Language information: [Click]

---
The Wran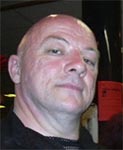 The war a wran haed his nest in the caur shed. Time wis the auld anes haed baith flewn oot—they wis wantin tae fesh something for their young for tae aet—an haed left the weans aa theirlane.

No lang efter, Faither Wran comes hame.

"What's been gaun on here?" qo he, "Wha's been at ye, bairns? Ye'r aa sair frichtit!"

"Aw, Da," says thaim, "some muckle tattie-bogle cam by juist the nou. He wis that fierce-like an scunnersome! He glowered inby oor nest wi his muckle een. That's what fleggit us aa sae bad!"

"I see," says Faither Wran, "what gate did he tak?"

"Weel," says thaim, "he gaed doun that gate."

"Haud on!" says Faither Wran, "I'll awa efter him. Dinna be feared, bairns. A'll sort him." An at that he flees awa efter him.

He comes roond the bend, an here is it no the lion he sees daunerin alang.

But the wran's no feared. He sets doun on the lion's back an starts on at him. "What d'ye think ye'r daein comin tae ma hoose," says he, "an frichtin ma bairns?!"

The lion taks nae tent an gangs on alang the gate.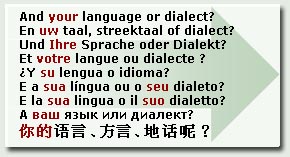 That gars the wee blellum gae at him aa the fiercer. "Ye'v nae richt bein thair, that an ye'v no! An come ye back," qo he, "weel, you'll see! I'm no wantin tae hae tae dae'd," says he, an syne lifts ane o his legs, "but A'd brek yer back wi ma leg in a saicont!"

An at that he flees awa hame tae his nest.

"There ye ar, bairns," qo he, "A'v lairnt that ane a lesson. We'v seen the back o him."