East Lothian Variety
---
Listen?

Translator: Sandy Fleming
Location: Ormiston, East Lothian, Scotland (UK), currently Somerset, England
Language information: [Click]

---
Thi Wren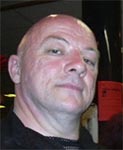 Thir wis this wren hud 'is nest in thi garage. Time wis thi auld yins hud baith flewn oot—thi wis wau'tin 'ae git suh'ng fir thir yung fir 'ae eat-in hud left thi wee yins aw thirsels. No laung efter, Faither Wren cums hame.

"What's been gaun oan here?" 'i says, "Whae's been it ees, bairns? Ees ar aw gey frichtit!"

"Aw, Da," says thaim, "this muckle tattie-boagle came by jist thi noo. 'i wis that fierce-like in scunnersum! 'i glowert inby oor nest wi 'is muckle een. That's what frichtit us aw sae bad!"

"Ay, A see," says Faither Wren, "what road did 'i gaun?"

"Weel," says thaim, "'i went doon that wey."

"Hing oan!" says Faither Wren, "A'll awae efter 'um. Deh be feared, bairns. A'll soart him." In it that 'i flees awae efter 'um.

'i cums roond thi bend, in here is it no thi lion 'i sees daunerin alaung.

Bit thi wren's no feared. 'i sets doon oan thi lion's back in starts oan it 'um. "Wha'd'ee hink ee'r daein cummin 'ae ma hoose," says hae, "in frichtin ma bairns?!"

Thi lion disnae look it 'um in jist gauns oan alaung thi road.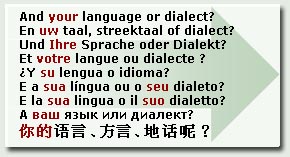 That girs thi wee blellum gaun it 'um aw thi mair. "Ee'v nae business bein thare, that in ee'v no! In cum ee back," qo he, "weel, yoo'll see! A'm no wau' 'ae hae 'ae dae'd," says he, in then lufts yin i 'is legs, "bit A'd brek eer back wi ma leg in a meenit!"

In it that 'i flees awae hame 'ae 'is nest.

"Thare ee ar, bairns," qo he, "A'v lairnt that yin a lessin. Oo'v seen thi back i him."