---
Translation: Hiroyuki Yokoyama and Atsushi Hoshida
Location: Hokkaidō (Mosir), Japan
Facilitation: Kazunari Hirano, Sapporo, Hokkaidō (Mosir), Japan
Language information: [Click]



This Esperanto translation is based on the Japanese versions. Please click here for an Esperanto translation based on some of the English versions, and click here for another English-based version.
---
La troglodito
Troglodito havis sian neston en la remizo. Iam la paro ambaŭ flugis eksteren por kapti manĝajojn por la idoj, lasitaj solaj en la nesto.
Baldaŭ la troglodita patro revenis hejmen.
"Kio okazis ĉi tie?" li diris. "Kiu minacis vin, infanoj? Estas vi ĉiuj timigitaj!"
"Ho, paĉjo," ili diris, "ĵus venis granda fantomaĉulo. Ŝajnas, ke li estas tre sovaĝa kaj terura! Li fiksrigardis nian neston per siaj okulegoj. Ni vere timis tion!"
"Mi komprenas," la troglodita patro diris, "Kien li iris?"
"Nu" ili diris, "li iris for tiu direkten."
"Atendu!" la troglodita patro diris, "Mi volas serĉi lin. Ne plu ĝenu vin, infanoj. Mi volas kapti lin." Post tio li flugis post li.
Kiam li venis ĉirkaŭ la kurbiĝo, troviĝis leono, kiu marŝis laŭ la vojo.
Sed la troglodito ne timis. Li surdorsiĝis al la leono kaj ekriproĉis lin. "Kial vi venis mian hejmon," li diris, "kaj teruri miajn infanojn?!"
La leono ne atentis ĝin kaj marŝadis.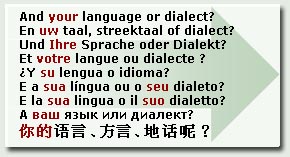 Pro tio la ĝena uleto riproĉis lin pli sovaĝe. "Vi havas nenian rezonon esti tie, mi diras al vi! Kaj se vi venos refoje," li diris, "nu, do vi sciiĝos! Mi vere ne volas fari tion," li diris kaj fine levis sian unu kruron, "sed tiam mi tuj rompos vian dorson per mia kruro!"
Post tio li flugis reen al sia nesto.
"Jen estu trankvilaj, infanoj," li diris, "mi sincere admonis lin. Li neniam revenos."