---
Listen to this translation:
Translation and Narration: Mike Szelog
Location: Manchester (Amoskeag), New Hampshire, USA
Language information: [Click]



This Esperanto translation is primarily based on the English versions. Please click here for an Esperanto translation based on the Japanese version, and click here for another English-based version.
---
La Parvolo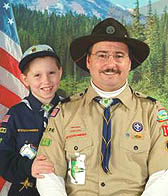 La parvolo havis sian neston en la angulo de la fojnejo. Unutaga, la gepatroj flugis disde la nesto, ĉar ili volis trovi io manĝi por siaj infanoj kaj forlasis ilin la tuton sole.
Post kelke da tempo, Patro Parvolo revenis al la nesto.
"Kio fariĝis ĉi tie?!" li diras. "Kiu vin lezis, infanoj. Vi ŝajnas kvazaŭ vi havis timegon teruran!"
"Oh, Paĉjo," ili diris, "ia bestaĉo gigenta venis ĉi tien ĝuste post malmultaj minutoj. Li estis tre timinda! Li rigardis fiske en nia nesto kaj havis vere gigantajn okulojn kaj nin tre fortimigis!"
"Jes, vidas," diras Patro Parvolo, "kien li iris?"
"Nu," ili diris, "li venis tien – en la arbaron."
"Ĝisatendu ĉi tie!" Diris Patro Parvolo, "Lin trovos. Ne zorgu, infanoj! Lernigo al lin lecionon!" Post li finis dirinta, komenciĝis flugi ekde lia nesto.
Flugis pli malproksime en la arbaron, post tio ĉirkaŭ kurbon, kaj post malgranda tempo ekvidis leonon.
Sed parvolo ne havas timo. Albordiĝas sur la flanko de la leono kaj komenciĝas lin mallaŭdi. "Ĉi kio afero vi havas veni al mia domo," li diras,"kaj fortimigi miajn infanojn!?"
La leono ne dediĉas atenton al la birdo kaj kontinuas promenadi.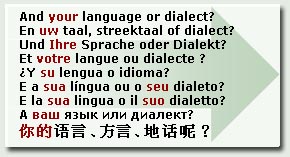 Tio igas la malgranda laŭtbuŝo eĉ pli freneza ol antaŭe kaj li komenciĝas vere mallaŭdi la leonon eĉ pli severa ol antaŭe. "Nu, vi aŭskultu al mi – ne havas ian ajn aferon al mia domo kio ajn! Kaj se vi iam aŭdacas reveni," li diras, "Vere, do vidos – ne deziras ĝin fari," li diras kaj komenciĝas levi unu da siajn gambojn, "sed detruos vian flankon kun mia gambo en sekundo!"

Post tiun diris, revenis senpere al sia nesto.

"Bone, miaj infanoj," li diras, lernigis al tiu abomeninda leono bonan lecionon. Ne li aŭdacos reveni."