Low Saxon ("Low German")
Northern (Low) Saxon Variety of the Hadeln Region
---
Listen to this translation narrated with native pronunciation:
Translation and Narration: Jonny Meibohm
Location: Nordkehdingen, Hadeln, Niedersachsen (Germany)
Transliteration: Reinhard F. Hahn
Language information: [Click]

---

[German Spelling]
[Dutch Spelling] [AS Spelling]
---
Dey tuun-koynig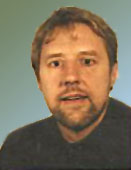 Daar weyr dey tuun-koynig mit syn nest in 't schuer. Eynmaal woyren dey öldern bayd' weg-vlougen – sey wullen wat tou vreten halen voer jem er broud un hannen dey lütten alleyn laten.
'n Stout later Vadder Tuun-Koynig keym na huus.
"Wat is hyr lous?" se hey. "Woukeyn het jou op-jaagd? Jy seyt ja al tou houp arig verbeysterd uut!"
"O, Vadder", segen s' tou, "'n grouten buman is jüst hyr ween. Hey woyr sou boys un gresig. Hey keyk sou leyg in uns nest mit syn warig grout ougen. Dat het uns al tou houp sou bang maakt!"
"Verdorrig", sey Vadder Tuun-Koynig, "wo is 'ey af-bleben?"
"Daar", segen s', "daar is hey lang loupen."
"Toevt eyrst af," sey Vadder Tuun-Koynig, "daar go ik achter ran. Weest ne bang, kinder. Ik schal em wol vaat krygen!" un vloyg achter em her.
Hay keym rüm 'e hoern, un nüms anners as dey loyw loyp daar voer em rüm.
Man – dey Tuun-Koynig woyr ne bang. Hey koomt op dennen loyw syn rüg tou sitten un gayt op em daal. "Wat valt dy in, na myn huus tou komen," sey hey, "un myn kinder bang tou maken?"
Dey loyw' stoyr sik ne an em un güng wyder op syn pad.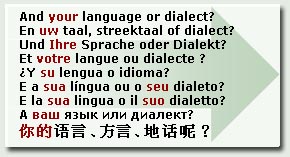 Nu keym uns lüt wip-steyrtig hanen ennig tou gang. "Daar hest du niks verlouren, rayn gon-niks! Un – schulst du maal wedder komen," sey hey, "den waar dy! Ik mag dat ja mayst sülbst ne lyden," sey hey den un lüch eyn von syn voyt op, "man – ik schal dy wol mit dit beyn vours dyn rüg tway-breken!" Den vloyg hey trüg na syn nest.

"Suy-sou, kinders," sey hey, "dennen hev ik 'n ennig' tinnen mit-geven! Dennen schölt wy hyr wol ne weller tou seyn krygen."