Please click here to leave an anniversary message (in any language you choose). You do not need to be a member of Lowlands-L to do so. In fact, we would be more than thrilled to receive messages from anyone.
Click here to read what others have written so far.




What's with this "Wren" thing?
The oldest extant version of the fable we are presenting here appeared in 1913 in the first volume of a two-volume anthology of Low Saxon folktales (Plattdeutsche Volksmärchen "Low German Folktales") collected by Wilhelm Wisser (1843–1935). Read more ...


| | | |
| --- | --- | --- |
| | | |

Low Saxon ("Low German")
Northern (Low) Saxon Variety of the Hadeln Region
---
Listen to this translation narrated with native pronunciation:
Translation and Narration: Jonny Meibohm
Location: Nordkehdingen, Hadeln, Niedersachsen (Germany)
Transliteration: Reinhard F. Hahn
Language information: [Click]

---

[German Spelling] [Dutch Spelling] [AS Spelling]
---
Dèi Toenkooinig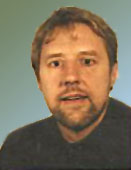 Dòòr weer dèi toenkooinig mit zien nest in t sjoer. Èinmòòl wörren dèi öllern baaid wegvlògen – zèi wollen wat tóu vrèten hollen veur jemmer bróud ón hannen de lutten allèin lòten.

n Stoot lòter vadder toenkeunig kaaim nò hoes.

"Wat is hier loos?" zèè hèi. "Wóukaain het jóu opjòògt? Jie zaait jo al tóuhóup òrig verbaaisterd oet!"

"Oh, vadder," zèègn s tóu, "n gróuten boemaan is just hier wèèn. Hèi wuir zóu boois ón grèèsig. Haai kaaik so lèig in óns nest mit zien wòrig gróut óugen. Dat het óns altóuhóup so baang mòòkt!"

"Verdorig," zaai vadder toenkooinig, "wo is è afbleven?"

"Dòòr," zèègn s, "dòòr is hèi laangloupen."

"Tuift aairst af," zaai vadder toenkooinig, "dòòr gò ik achteraan. Wèèst ne baang, kinner. Ik sjal m wól vòòt kriegen!" ón vleug achter m her.

Haai kèim rumme hörn, ón nums aanners as dèi looiw luip dòòr veur m rum.

Man – dèi toenkooinig weur ne bang. Haai koomt op dennen looiw zien rug tóu zitten ón gaait op m dòòl. "Wat vaalt die in, nò mien hoes tóu kòmen," zaai haai, "ón mien kinner baang tóu mòken?"

Dèi looiw steur sik ne aan m ón gung wieter op zien pad.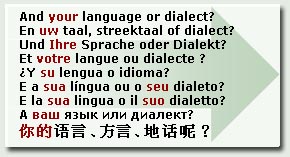 Noe kèim óns lut wipsteertig hònen ennig tóugang. "Dòòr hest doe niks verlòòrn, raain gòaniks! Ón – sjólst doe mòl weller kòmen," zaai hèi, "den wòòr die! Ik mach dat jò maaist zulbst ne lieden," zaai haai den ón lug aain von zien vooit op, "maan – ik sjal die wòl mit dit bèin voors dien rug twaaibrèken!" Den vleug haai trug nò zien nest.

"Zuzóu, kinners," zaai heèi, "dennen hef ik n ennig tinnen mitgeven! Dennen sjölt wie hier wòl ne weller tóu zèin kriegen."



© 2011, Lowlands-L · ISSN 189-5582 · LCSN 96-4226 · All international rights reserved.
Lowlands-L Online Shops: Canada · Deutschland · France · 日本 · UK · USA









Please click here to leave an anniversary message (in any language you choose). You do not need to be a member of Lowlands-L to do so. In fact, we would be more than thrilled to receive messages from anyone.
Click here to read what others have written so far.





What's with this "Wren" thing?
The oldest extant version of the fable we are presenting here appeared in 1913 in the first volume of a two-volume anthology of Low Saxon folktales (Plattdeutsche Volksmärchen "Low German Folktales") collected by Wilhelm Wisser (1843–1935). Read more ...

| | | |
| --- | --- | --- |
| | | |




Low Saxon ("Low German")
Northern (Low) Saxon Variety of the Hadeln Region

---

Listen to this translation narrated with native pronunciation:

Translation and Narration: Jonny Meibohm

Location: Nordkehdingen, Hadeln, Niedersachsen (Germany)

Transliteration: Reinhard F. Hahn

Language information: [Click]

---

[German Spelling] [Dutch Spelling] [AS Spelling]

---

Dèi Toenkooinig

Dòòr weer dèi toenkooinig mit zien nest in t sjoer. Èinmòòl wörren dèi öllern baaid wegvlògen – zèi wollen wat tóu vrèten hollen veur jemmer bróud ón hannen de lutten allèin lòten.

n Stoot lòter vadder toenkeunig kaaim nò hoes.

"Wat is hier loos?" zèè hèi. "Wóukaain het jóu opjòògt? Jie zaait jo al tóuhóup òrig verbaaisterd oet!"

"Oh, vadder," zèègn s tóu, "n gróuten boemaan is just hier wèèn. Hèi wuir zóu boois ón grèèsig. Haai kaaik so lèig in óns nest mit zien wòrig gróut óugen. Dat het óns altóuhóup so baang mòòkt!"

"Verdorig," zaai vadder toenkooinig, "wo is è afbleven?"

"Dòòr," zèègn s, "dòòr is hèi laangloupen."

"Tuift aairst af," zaai vadder toenkooinig, "dòòr gò ik achteraan. Wèèst ne baang, kinner. Ik sjal m wól vòòt kriegen!" ón vleug achter m her.

Haai kèim rumme hörn, ón nums aanners as dèi looiw luip dòòr veur m rum.

Man – dèi toenkooinig weur ne bang. Haai koomt op dennen looiw zien rug tóu zitten ón gaait op m dòòl. "Wat vaalt die in, nò mien hoes tóu kòmen," zaai haai, "ón mien kinner baang tóu mòken?"

Dèi looiw steur sik ne aan m ón gung wieter op zien pad.

Noe kèim óns lut wipsteertig hònen ennig tóugang. "Dòòr hest doe niks verlòòrn, raain gòaniks! Ón – sjólst doe mòl weller kòmen," zaai hèi, "den wòòr die! Ik mach dat jò maaist zulbst ne lieden," zaai haai den ón lug aain von zien vooit op, "maan – ik sjal die wòl mit dit bèin voors dien rug twaaibrèken!" Den vleug haai trug nò zien nest.

"Zuzóu, kinners," zaai heèi, "dennen hef ik n ennig tinnen mitgeven! Dennen sjölt wie hier wòl ne weller tóu zèin kriegen."



© 2011, Lowlands-L · ISSN 189-5582 · LCSN 96-4226 · All international rights reserved.
Lowlands-L Online Shops: Canada · Deutschland · France · 日本 · UK · USA