Low Saxon ("Low German")
Northern (Low) Saxon Variety of the Hadeln Region
---
Listen to this translation narrated with native pronunciation:
Translation and NarrationTranslation and NarrationTranslation and NarrationTranslation and Narration: Jonny Meibohm
Location: Nordkehdingen, Hadeln, Niedersachsen (Germany)
Language information: [Click]

---

[German Spelling] [Dutch Spelling] [AS Spelling]
---
De Tuunkeunig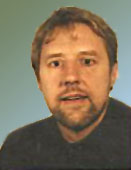 Dor weer de Tuunkeunig mit sien Nest in't Schuer. Eenmol wöörn de Öllern beid' wegflougen – se wull'n wat tau freeten hol'n föör jemmer Brood un hannen de Lütten alleein looten.

'n Stood loter Vadder Tuunkeunig keim no Huus.

"Wat is hier lous?" se' he. "Wokein hett Jau oppjoogt? Ji seiht joo al tohaup oorig verbeistert ut!"

"Oh, Vadder", seeg'ns tau, "'n grauten Buhmann is jüst hier ween. He wöör sau beus un greesig. Hei keik sou leeig in uns Nest mit sien woorig graut' Ougen. Dat hett uns altohaup sou bang mookt!"

"Verdorich", sei Vadder Tuunkeunig, "wo isse affbleeben?"

"Door", seeg'ns, "door is he langloupen."

"Tööft eirst aff", sei Vadder Tuunkeunig, "door go ick achteran. Wees 't ne bang, Kinner. Ick schall em woll foot kriegen!" un flöög achter em her.

Hei keeim 'rümme Höörn, un nümms anners as de Leuw löip door vöör em rüm.

Man – de Tuunkeunig wöör ne bang. Hei koomt opp dennen Leuw sien Rüch tau sitten un geiht op em dool. "Wat falt Di in, no mien Huus tau komen," sei hei, "un mien Kinner bang tau moken?"

De Leuw stöör sick ne an em un güng wieter opp sien Patt.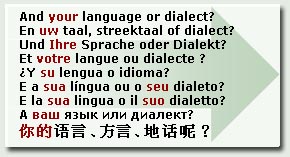 Nu keeim uns lütt wippsteertig Hohnen ennig taugang. "Door hesst Du nix verlourn, rein gonnix! Un – schullst Du mol weller koomen," sei he, "denn woor Die! Ick mach dat jo meist sülbst ne lieden," sei he denn un lüch ein von sien Feut opp, "man – ick schall Di woll mit ditt Beein foors Dien Rüch tweibreeken!" Denn flöög hei trüch no sien Nest.

"Süsau, Kinners," sei he, "dennen heff ick 'n ennig' Tinn'n mitgeeven! Dennen schöllt wie hier woll ne weller tau seein kriegen."