Location: Bremerhaven, Bremen, Germany
Project participation: Hadeln North Saxon, German, East Prussian German
Translation into English: Reinhard F. Hahn
---
---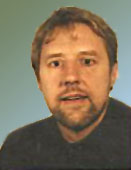 ear members of this worthy organization,

Before introducing myself, as you seem to request, I would like to say a few words to allow you to get an inkling of what makes me tick.

Beginning with a few weeks before I joined you I followed your interesting exchanges in your open archive. Your erudition has impressed me just as much as the friendly and courteous way you carry on your discussions. Occasionally I sense almost something like friendship between individual members.

I am afraid I can not reach your level. However, already as a young person I started being keen on everything that had anything to do with languages and their origins. It seems to me that in a gathering of people that pursue more or less identical goals I might be able to learn quite a bit if you allow me to and if I may occasionally ask the odd naïve question.

As to me, I am past the age of fifty and live near Bremerhaven in Lower Saxony. In the earlier part of my life I was a manual worker at a shipyard, later one of the managers. At school and at work I learned a bit about modern and old languages. Some of my friends and acquaintances were specialists and inspired me to develop languages and related matters as a hobby area of interest.

I was fortunate in that I grew up with Low German (Low Saxon) as a second native language (after High German). This may well be the reason why I am particularly partial to the North Sea Germanic language groups. Little wonder, thus, that I am pleased about the idea of your organization. It seems to me that this is a very good place for investigating and preserving ancient linguistic connections and to shine a light into the dark.



There are other, apparently similar Internet organizations. However, it tends to become scary when you investigate them closely: they tend to be pervaded by (not only German) racist, pseudo-elitist and totally fascist garbage. And here it is quite the opposite: people occasionally stray off to topics, languages and communities that lie outside the self-imposed parameters. I sure like that, for it points to global, open-minded ways of thinking. This encourages me to assume that this sort of thing applies within the group as well.

Finally, in case I ever get lost in the area of old languages, I hope I may ask you for guidance. After all, sometimes it is necessary to listen to the opinions of like-minded people.

Best regards,
Jonny