Mäkelnborger Platt
Mecklenburg Low Saxon
---
Listen to this translation narrated with native pronunciation: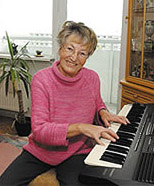 Translation and Narration: Hannelore Hinz • Featured Guest Contributor, Her Own Site
Location: Swerin/Schwerin, Mäkelnborg/Mecklenburg (Germany)
Transliteration: Reinhard F. Hahn
Language information: Mecklenburg Low Saxon, belongs to the northeastern dialect group to which also the dialects of Pomerania belong. Like all Eastern Low Saxon dialects, it has a West Slavonic substrate or at least West Slavonic influences. However, Slavonic traces are not as strong in the dialects of Mecklenburg and Western Pomerania as they are in some dialects farther south and east, and, like this one of Schwerin, they are mutually rather well intelligible with most North Saxon dialects. [Click here for more.]
---

[German Spelling]
[Dutch Spelling] [AS Spelling]
---
De nettel-koenig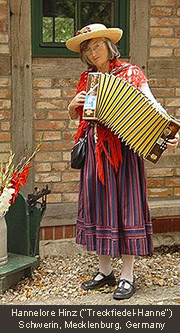 De nettel-koenig het syn nest in 't wagen-schuur hat. Nu sünd de olden al bayd' maal uut-vlagen west – sey hebben voer er jungen wat tou leven halen wuld – un hebben de lütten so raygen-weg alleyn laten.

Na 'ne tydlang kümt de old wedder na huus'.

"Wat is hyr malloyrd?" segt hey. "Wekker het juug wat daan, kinder? Jy sünd je bannig verbaast."

"Ach, Vadder", segt sey, "hyr keem up stunds so 'n groten bule-man voer by. De seeg so boes' un grugelig uut. Hey gluupte mit syn groten ogen na uns nest rinner. Daar hebben wy uns so verveyrd."

"So", segt de old, "wo is hey den af-bleven?"

"Ja", segt sey, "hey is daar rümmer gaan."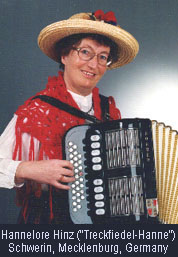 "Toyv", segt de old, "den wil ik na. Weest jy man stil, kinder! Den wil ik wol krygen." Daar mit vlügt hey em na.

As hey üm de ek kümt, daar is dat de loew'; de gayt daar hen lang.

De nettel-koenig is oever nich bang. Hey gayt sitten up den loew' syn rüg un vangt dat schimpen an. "Wat hest du by myn huus tou doun", segt hey, "un myn lütten kinder so tou verveyren?"

De loew' scheert sik daar gaar nich an un gayt syn weg.

Dun wardt hey as verdul schimpen, de lüt kroetsak. "Du hest daar gaar niks verlouren, wil 'k dy man seggen!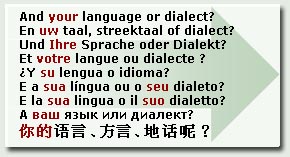 Un kümst du wedder", segt hey, "den sast oever maal seyn! Ik mag 't man nich doun", segt hey, un daar mit boert hey syn eyn beyn in d'n en, "süss peer ik dy vourts den rüg in!"

Daar up vlügt hey wedder trüüg na syn nest. "So, kinder", segt hey, "Den hev ik dat af-wend. De kümt nich wedder."