Mäkelnborger Platt
Mecklenburg Low Saxon
---
Listen to this translation narrated with native pronunciation: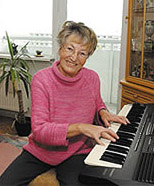 Translation and Narration: Hannelore Hinz • Featured Guest Contributor, Her Own Site
Location: Swerin/Schwerin, Mäkelnborg/Mecklenburg (Germany)
Language information: Mecklenburg Low Saxon, belongs to the northeastern dialect group to which also the dialects of Pomerania belong. Like all Eastern Low Saxon dialects, it has a West Slavonic substrate or at least West Slavonic influences. However, Slavonic traces are not as strong in the dialects of Mecklenburg and Western Pomerania as they are in some dialects farther south and east, and, like this one of Schwerin, they are mutually rather well intelligible with most North Saxon dialects. [Click here for more.]
---

[German Spelling] [Dutch Spelling] [AS Spelling]
---
De Nettelkönig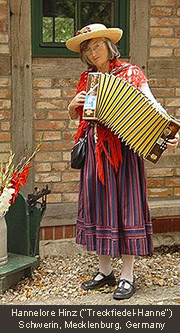 De Nettelkönig hett sien Nest in't Wagenschur hatt. Nu sünd de Ollen allbeid mal utflagen wäst. Sei hemm' för ehr Jungen wat tau läben halen wullt un hemm' de Lütten so reigenweg allein laten.

Nah 'ne Tietlang kümmt de Oll wedder nah Hus.

"Wat is hier mallürt?" secht hei. "Wecker hett jug wat daan, Kinner? Ji sünd je bannig verbaast."

"Ach, Vadder", secht sei, "hier keem upstunds so'n groten Bulemann vörbi. De seech so bös un grugelich ut. Hei glupte mit sien groten Ogen nah uns' Nest rinner. Dor hemm' wi uns so verfiert."

"So", secht de Oll, "wo is hei denn afbläben?"

"Ja", secht sei, "hei is dor rümmer gahn."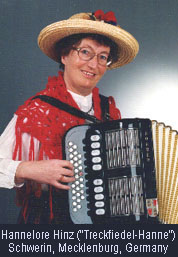 "Täuf", secht de Oll, "denn' will ik nah. Wääst ji man still, Kinner! Denn' will ik woll kriegen." Dormit flücht hei em nah.

As hei üm de Eck kümmt, dor is dat de Löw, de geiht dor henlang.

De Nettelkönig is oewer nich bang'. Hei geiht sitten up denn' Löw sien'n Rügg un fangt dat Schimpen an. "Wat hest du bi mien Hus tau daun", secht hei, "un mien lütten Kinner so tau verfieren?"

De Löw scheert sick dor gar nich an un geiht sien'n Wech.

Dunn ward hei as verdull schimpen, de lütt Kroetsack. "Du hest dor gor nicks verlurn, will'k di man seggen!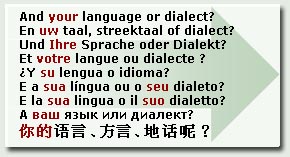 Un kümmst du wedder", secht hei, "denn sast oewer mal seihn! Ik mach 't man nich daun", secht hei, un dormit bört hei sien ein Bein in 'n Enn, "süss peer ik di fuurts denn' Rügg in!"

Dor up flücht hei wedder trüüch nah sien Nest. "So, Kinner", secht hei, "Denn heff ik dat afwennt. De kümmt nich wedder."