Mäkelnborger Platt
Mecklenburg Low Saxon
---
Listen to this translation narrated with native pronunciation: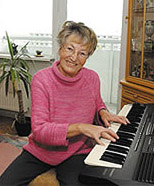 Translation and Narration: Hannelore Hinz • Featured Guest Contributor, Her Own Site
Location: Swerin/Schwerin, Mäkelnborg/Mecklenburg (Germany)
Transliteration: Reinhard F. Hahn
Language information: Mecklenburg Low Saxon, belongs to the northeastern dialect group to which also the dialects of Pomerania belong. Like all Eastern Low Saxon dialects, it has a West Slavonic substrate or at least West Slavonic influences. However, Slavonic traces are not as strong in the dialects of Mecklenburg and Western Pomerania as they are in some dialects farther south and east, and, like this one of Schwerin, they are mutually rather well intelligible with most North Saxon dialects. [Click here for more.]
---

[German Spelling]
[Dutch Spelling] [AS Spelling]
---
De nettelkeunig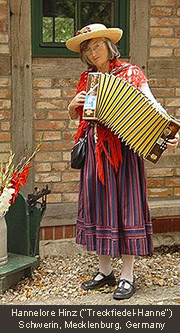 De nettelkeunig het zien nest in 't waognschoer hat. Noe zund de oln al baaid maol oetvlaogn west – zai hem veur eer jong'n wat tau leben haoln wolt – on hem de lutn zo raaignweg allaain laotn.
Nao 'ne tiedlang kumt de ol wedder nao hoes.
"Wat is hier malluurt?" zegt hai. "Wekker het joeg wat daon, Kinner? Jie zund je bannig verbaost."
"Ach, Vadder," zegt zai, "hier keeim opstonds zo 'n groten boeleman veurbie. De zeeg zo buis on groegelich oet. Hai gloepte mit zien grootn oogn nao ons nest rinner. Daor hem wie ons zo vervierd."
"Zo," zegt de ol, "wo is hai den afbleebn?"
"Jao," zegt zai, "hai is daor rummer gaon."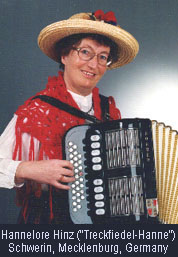 "Tooif," zegt de ol, "den wil ik nao. Weest jie maan stil, Kinner! Den wil ik wol kriegen." Daormit vlugt hai em nao.
As hai um de ek kumt, daor is dat de luiw; de gaait daor heenlaang.
De nettelkeunig is euver nich bang. Hai gaait zitn op den luiw zien rug on vaangt dat schimpn aan. "Wat hest doe bie mien hoes tau daun," zegt hai, "on mien lutn kinner zo tau verfiern?"
De luiw scheert zik dor gaor nich aan on gaait zien weg.
Don ward hai as verdol schimpn, de lut kreutzak. "Doe hest daor gaor niks verloern, wil 'k die maan zeggen!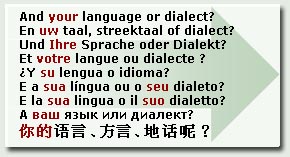 On kumst doe wedder," zegt hai, "den zast euver maol zaain! Ik mag 't maan nich daaun," zegt hai, on daormit buirt hai zien aain baain in 'n enn'n, "sus peer ik die voerts den rug in!"

Daor op vlugt hai wedder truug nao zien nest. "Zo, Kinner," zegt hai, "Den hef ik dat afwend. De kumt nich wedder."